When it comes to buying counterfeit goods, do you actually know what you are buying? These goods involved fraud because the person selling the good is trying to pass off the product as an original when it is of course. There are a wide range of counterfeit goods available and anything which can be sols could potentially be made as a counterfeit good, but there are some products that are more commonly sold as counterfeit versions.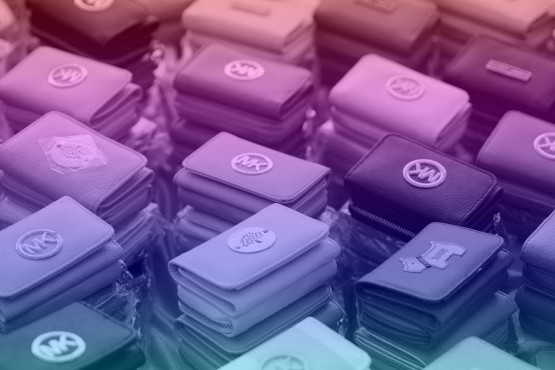 The most common products sold as counterfeit options include:
These are all products that people are looking to buy, but which may be more than someone is willing to pay. This is why counterfeit goods are so popular because they are close, or at least reasonably close to the genuine article, but at a much lower price. In the case of designer clothes or bags, the lower price means that people can have these products which they wouldn't be able to do so if they had to buy the official products at the standard price.
When it comes to CDs or DVDs, there may be other reasons for buying the counterfeit options. It may be that the person feels that the standard price of these products are too high, so are keen to pay a lower price, which is what they feel is a fairer price. It may be that buying at a lower price, a person is able to buy more, increasing their collection and gaining access to a wider range of products. It may also be that buying counterfeit goods provides people with the chance to get their hands on products that haven't been officially released yet. This can be a big incentive for many people when it comes to snapping up counterfeit products.
Think about where you Buy Counterfeit Goods
While there will be some people who are more than happy to buy counterfeit goods, it may be that some people are stung by the sellers of these goods, believing their purchase to be genuine. Before you make a purchase, it makes sense to think about where you are actually buying the product. Even if you are buying what looks and feels like a genuine product, it may well be that the location where you make the purchase is the factor that tips you off about the legitimacy of the purchase.
If you are buying a fake DVD, computer game, CD or even clothing in a pub, at a market, at a fair or even a car boot sale, you have to think that it isn't the genuine product. It can sometimes be difficult to ascertain the validity of a product at a car boot sale, after all, many people are happy to buy, sell or trade second hand items at car boot sales, but if you are buying something that you believe to be a new and genuine product, it is likely that it isn't going to be on sale at a car boot sale.
The Location should have a Big Impact in your Decision
These locations are of considerable benefit to the sellers because there is no paper trail, it is extremely likely that you will pay for the items in cash and you may find it difficult to contact the fraudster after the sale. Even if the seller tells you that they will be available at the same location the following week or at the next event, there is no guarantee that they will be. Many fraudsters are keen to make sales and then get out of the way as quickly as they can, perhaps hitting various car boot sales at different weeks.
There is also the fact that fake goods can be bought online. Sites like eBay are working harder to minimise the ability for people to sell counterfeit goods or pirated products, but some sellers can get away with these sales. This is why you should be alert and aware about sales, and you should only buy when you feel comfortable.
The fact that there is a growing level of focus on counterfeit and fake goods should ensure that people who face these charges are in for a tough time. This is why anyone facing these charges will need to call upon a reliable and effective defence solicitor. Knowing that you have a reliable and highly skilled defence solicitor defending you is a big step to making the best representation that you can.
Andrew Reilly is a freelance writer with a focus on news stories and consumer interest articles. He has been writing professionally for 9 years but has been writing for as long as he can care to remember. When Andrew isn't sat behind a laptop or researching a story, he will be found watching a gig or a game of football.