If you are coming up with a new website, hosting will definitely be one of the things to check off the list. And when you start researching on what hosting to purchase for your site, you suddenly realise that there are just so many types out there. Should I go for Shared Hosting? Which is the most popular and the most affordable? Or should I venture into the newer hosting technologies like Cloud Hosting? Well if you are in this particular fix, this post is just perfect for you. In this post, we are going to compare Cloud Hosting and Shared Hosting to understand their features and limitations and try to conclude which one should be used at what time.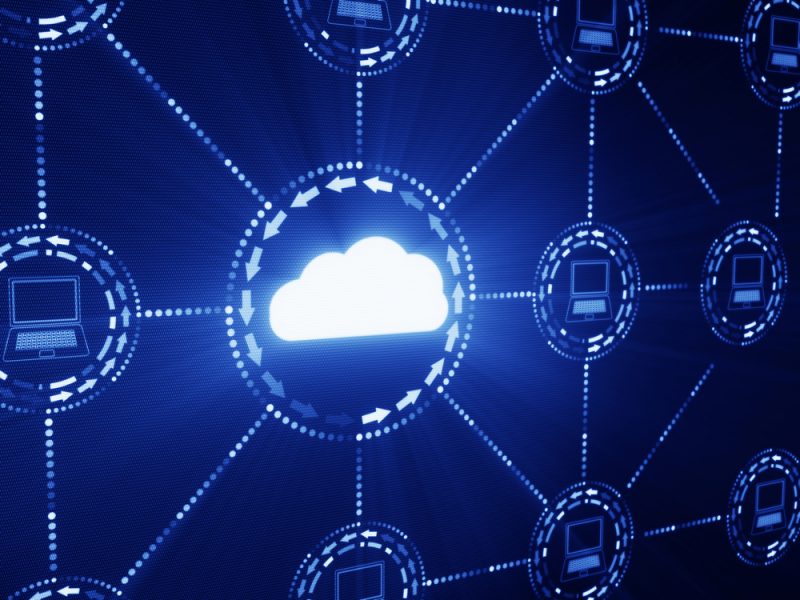 Before we begin, let's get one thing straight. It's not that either one is better than the other. Both Shared Hosting and Cloud Hosting will work but the only difference is that they can be ideal hosting types in different websites. It all boils down to understanding what your website requires and which of the two hosting fits in. That being said, let's get right into it! The aspects that we are going to compare Cloud Hosting and Shared Hosting are, their working principle, performance, security, scalability and pricing.
Working Principle: Shared Hosting is one of the most popular types of hosting available. In Shared Hosting, multiple websites are hosted on the same server and all the resources required to maintain the website such as CPU, RAM, storage etc. are shared across all the websites. As the resources are shared, it becomes very cost effective for all websites to be hosted. The key USP of Shared Hosting is that you get all the necessary resources to run and maintain your website at a very low cost.
When it comes to Cloud Hosting, the working is a little different. In Cloud Hosting, all the resources needed to run a website are distributed across multiple servers. The servers are a part of a larger cluster called the 'Cloud'. With this kind of architecture there is never a single point of failure so Cloud Hosting becomes very reliable.
Scalability: Scalability is one aspect where Cloud Hosting beats Shared hosting hands down. Let's understand why. In Shared Hosting, there is a single server and all server resources are shared amongst all the sites that are hosted over it. Which means you will get a slice of the whole pie. Even if one website demands more resources, it is going to eat into the others. And in cases where the traffic spikes, the limited resources may fall short and negatively affect the site's performance and speed. Even if you request to add more resources, it will not be instant and will require certain effort at the hosting provider's end.
On the other hand, in Cloud Hosting, there are multiple servers that distribute the load of your website. If in any case there is a traffic surge on your website, the resource addition can be offloaded from the other servers on the cloud. Therefore scalability on Cloud Hosting is instantaneous.
Performance: Shared Hosting provides sufficient performance for a small website with moderate traffic. However, when the traffic requirement increases and the website gets bigger, the shared resources prove to be insufficient. With certain Hosting Providers, there is also lack of isolation between the sites, so at times, although your website does not fluctuate in traffic, but some other website's traffic peaks and adds the load on the server affecting all sites on the Shared Hosting. Although this will not happen with all hosting providers, but it is essential to know.
Unlike Shared Hosting, in Cloud Hosting the website resources are spread across multiple servers on the Cloud. This will have the potential to allocate as many resources required for your website at any given point. This is especially useful for sites that receive a lot of traffic and the traffic may increase at any point.
Security: Security is an issue that both Shared Hosting and Cloud Hosting need to deal with. In Shared Hosting, since all websites are hosted on the same server, if a potential hacker breaks into any one site, it will be possible for him to break into others as well on the shared host. Cloud Hosting is also not completely free of security threats. But having a pool of servers at your disposal and no single point of failure makes Cloud Hosting a lot more reliable.
When it comes to security, there are two things you need to take care of:
1) Have really strong internal local security and backups. And
2) Select a Hosting Provider that offers top of the line security measures. Find hosting providers that offer CodeGuard and SiteLock that scan for malware and also track changes on your website to notify you of changes. Moreover they can also take backup of your website so that you have a stable restore point in case of a disaster.
Pricing: In terms of pricing, Shared Hosting definitely wins. Shared Hosting plans are somewhere between $4.0 – $7.0 per month and given the complexity and features of Cloud Hosting, their plans would be at $7.0 – $15.0 per month.
To Conclude
So our Cloud Hosting vs Shared Hosting contest ends there and in summary, Shared Hosting gets an edge over Cloud Hosting when it comes to pricing and bonuses. It's a perfect plan for those on a budget or small business owners because they can have access to all the basic features they need to get started and do so affordably.
Cloud Hosting, on the other hand, takes the crown when it comes to security, uptime, speed, performance, and uptime. All the features packed into this plan making it ideal for medium to large sized business or generally those websites that tend to receive huge traffic.