After years of waiting, the dawn of the virtual reality (VR) era is finally here. We certainly could not have hoped for a better start to it, with Oculus Rift already out, while PlayStation VR is tantalizingly close to its release date. Both these headsets are filled to the brim with just the right ingredients to woo their respective target markets. For those fond of PC gaming, Oculus Rift is an obvious choice. For the camp loyal to consoles, and Sony in particular, the wait is still on for PlayStation VR. However, there are still many people out there who haven't been able to choose between two of the most prolific wearable VR options despite comprehensive reviews on tech sites like www.techomag.com. For those confused campers, we've got just the guide to ease them out of their confusion and help them decide which headset to invest in.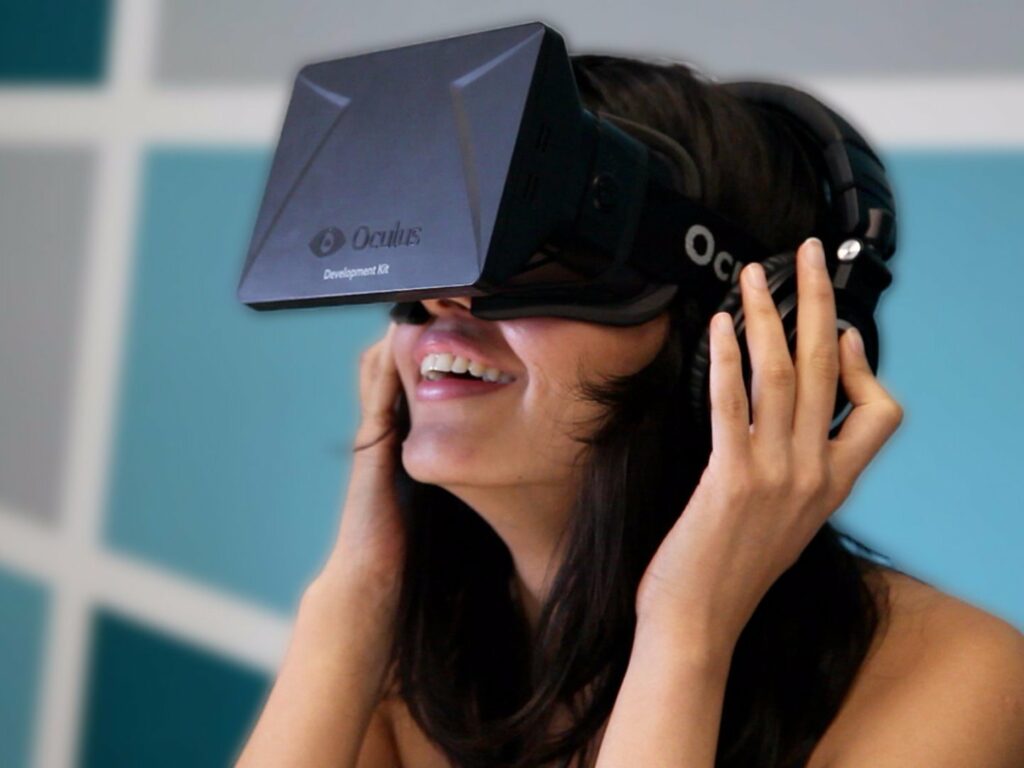 Oculus Rift vs PlayStation VR Specs
It only makes sense to get the comparison rolling with specs. The Oculus Rift features a 1080 x 1020 display for each eye, with the two screens combining to give a whooping resolution of 2160 x 1200. In comparison, PlayStation VR finds itself significantly behind with a display resolution of 960 x 1080 per eye. It compensates for the relatively less resolution through a refresh rate of 120Hz, comfortably beating Oculus Rift's offering of 90Hz.
It must be mentioned here that both the gadgets have roughly the same amount of field of view, which is roughly 100-110 degrees.
Oculus Rift vs PlayStation VR Design
Weighing 470g and 610g respectively, both the VR headsets won't exactly put an unbearable burden on your neck and shoulders. However, you will still have a few things to worry about, like tripping over the wire, or looking rather awkward as you wave your arms around while trying to accomplish great things in the virtual realm. If you are interested to know where Oculus Rift and PlayStation VR rank on the aesthetic scale, then we are afraid it is beyond us to answer this objectively. Just know that they are both pretty easy on the eyes.
Oculus Rift vs PlayStation VR Compatibility
This is the point where the two headsets find themselves on the opposite end of the spectrum. PlayStation VR is compatible with PlayStation 4, and of course PlayStation Neo, and requires just one additional hardware, i.e. PlayStation 4 Camera. Oculus Rift, however, asks for a pretty muscular PC rig. We are talking about the kind of hardware that you're likely to find in the room of a hardcore gamer or graphic designer, and that is pretty much it. Still not quite there yet? Okay, picture a beast of a PC loaded with an intel i5 equivalent or greater processor, 8GB RAM, and an NVIDIA GTX 970 equivalent or greater graphics card. Of course this kind of hardware doesn't come cheap.
Oculus Rift vs PlayStation VR Controllers
Oculus Rift benefits from tailor-made controllers that fit naturally under the fingers, making the experience so much better. PlayStation VR, on the other hand, is relying on Sony's Move controllers that are tracked by PlayStation Camera. Which of the controller options is better is entirely a question of preference.
So, which virtual reality headset are you planning on investing in? Will you be giving you money to Oculus Rift, Sony, or some other major VR player like HTC, Samsung, and Microsoft?