When creating your real estate website, Content Management System (CMS) is very important in order to give essential functionality. The best realtor website design company offers potent collection of real estate site features and tools; however, it's important for casual editing and beginners to use these tools easily. There are many web resources like www.cmsmatrix.org that can help you to choose right CMS platform and fine-tune it for your real estate website.
In order to see your site in top rated search, your site must support first-class content that engages your users and keywords related to your business. Also, your site must satisfy basic optimization criteria. An effective SEO can help you to do this. If you are starting a new website without any idea of using a SEO-friendly CMS, read on the following article.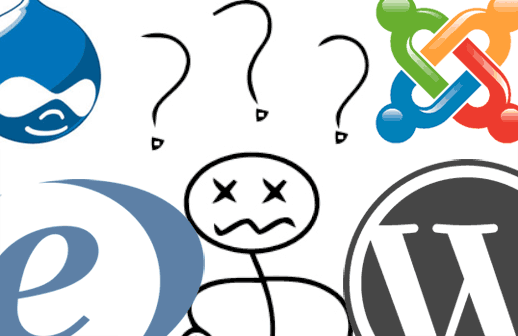 SEO-friendly Content Management System
When dealing with SEO, your real estate website should be constructed with the right settings, plug-ins and optimal code structure. The best SEO practice offers you a strong base to build your site. Some of the plug-ins that are very essential includes Video SEO for WordPress, WordPress SEO Plug-in and Local SEO for WordPress.
However, you may come across a query on how to check that a CMS you're going to use is SEO friendly. There are many issues related with the SEO that frequently plague CMS platform. Some of them are listed below.
Static and Rich Keyword URLs
Uniform Resource Locator (URL) is the trickiest SEO issue for content management system. Nowadays, search-friendly CMS should characterize custom URL creation.
Rules For Title Tag Customization
A SEO-friendly CMS must allow customized title tags not only on a page level, but also facilitate rules for particular segments of a website. That means, if your website offers a forum, several static pages and a blog, create a rule such as forum pages begin as " post title > Your site Forum" while all your blog pages would start with "Your site Blog >."
Facilitating Custom HTML Tags
A good CMS should offer extra functionality on tags of HTML for the stuff like <hx> tag for sub headlines and headlines or "nofollow" on links. You can access these built-in features through menu options. If you want manual editing of HTML tags, CMS can allow you to do this by providing a text editor window.
Pagination can cause nuisance in a site's search rankings. So, it should be controlled through careful use of meta noindex tags and nofollows which will make your vital content get additional link sap and creep attention.
Internal Anchor Text Flexibility
It is very critical for anchor text to customize on internal links. CMS platform should be flexible in order to handle custom inputs from the admin as to the category-level's anchor text or global navigation link.
Alt Tags And Image-Handling
Images in navigational elements of CMS must use CSS Image Replacement instead of mere alt tags, although the difference in both is fairly small.
In order to have a good CMS platform from SEO perspective you need to consider above issues when you're going to build your real estate website