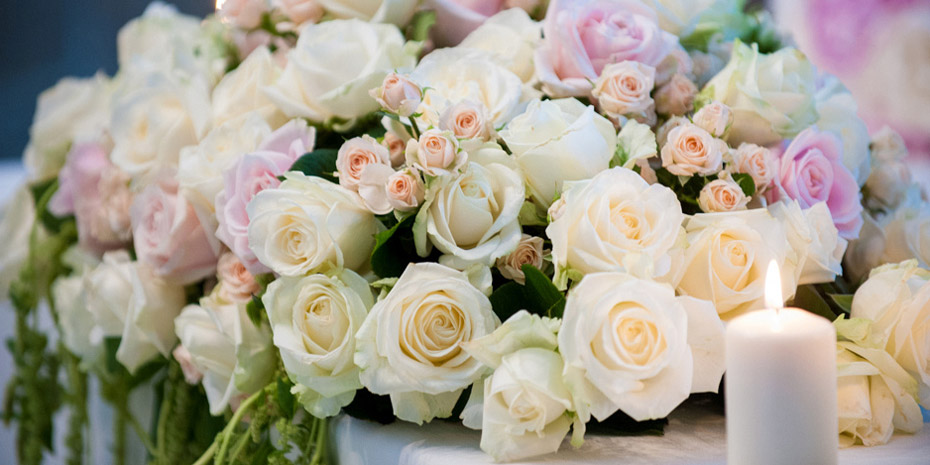 Along with the perfect wedding gown, a beautiful cake and custom made rings; flowers also play an important role during wedding. For selecting the flowers, you need to consider the season of the wedding. Also, you need to make sure that the chosen wedding flowers are in perfect compliance with the attire of both the bride as well as the groom.
Before making any purchase, it is important to know your particular requirements. For instance, if you are looking for a subtle and calm wedding, it is advisable to opt for lilies or roses. One of the greatest advantages of selecting roses is that such flowers are available during all seasons. This means that you don't need to worry about their availability. Along with this, complete freshness of the flowers is also ensured.  The topmost and highly popular flowers used in Australian weddings include tulips, hydrangeas, roses, peonies and lilies.
Wedding flowers are utilized for a number of purposes. Let us quickly have a look at the varied uses of flowers in a wedding.
Wedding Bouquet- There are three trending bouquets to choose from- posy bouquet, cascade bouquet and slender bouquet.
Gowns- If you have opted for white or cream colored wedding gown, all flowers will significantly match your attire. However, if you have chosen something colorful, it is advisable that you hire the services of some good online florist capable of giving fruitful advices.
Bridesmaids- Here, you need to pay attention that the flowers match the outfits of the bridesmaids. In addition to this, it is important that you check the color combination of the flowers to be carried by the flower girl.
Flowers for the bride's hair- Choosing the right hairstyle for the wedding is one of the toughest jobs for the bride. Do you know flowers can do wonders to your hair? Instead of just letting your hair down, you can go for one large beautiful flower settled around one corner of your head. Alternatively, you can also put small pretty flowers throughout the entire hair.  Nonetheless, you should have a talk with your stylist before you decide anything.
Cake- When it comes to wedding cake flowers, it is ideal that you settle for the edible ones.  It is only then that you can decide about the style and design of the cake.
Ceremony – The arrangement of wedding ceremony flowers should be done in the most systematic as well as innovative ways.
Reception- The flowers on the bridal table as well as on the other centerpieces should complement the entire theme of the wedding reception.
There is simply no doubt that flowers serve a huge array of purposes in a wedding. Now, what comes into focus is the ideal place to buy wedding flowers. The online flowers Sydney is definitely the most popular shopping destination. Here, you can lay hands on vast amount of variety at affordable price rates including freshness and safety of the wedding flowers.