Celebrities are great trendsetters when it comes to fashion and style. This is even more so when it comes to hair. Celebrities have been known to start new styles or reinvent old hairstyles. When Kim did the two cornrows on her hair, they were known as the boxer braids despite being in existence for ages. When giving Caesar what belongs to Caesar, it is prudent to acknowledge the role that celebrities have in setting future hair trends.

Hair styles and trends come up daily as the need to be more spontaneous and the boredom for routine increases. The same hairstyle can appear drab and uninteresting over time, and when a celebrity goes big on the hair with a drastic chop or different color, they become more noticeable. Of course, heat damage is always a reason why hair should be treated accordingly.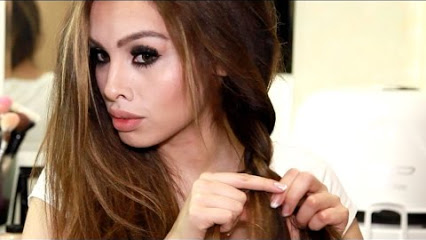 Hair color

The year began with a lot of haircuts, hair color changes and trends. Ashley Benson opted to look like her on screen character Hanna by dyeing her hair to a beautiful blond. Who thought that Tyra Banks would rock rose-tinted highlights? She looked absolutely amazing with that color.

Celebrity short hairstyles

Haircuts have become more popular with more celebrities opting for shorter, sassy hairstyles. Alyssa Milano cut her hair to a dark pixie crop which is stunning. She looks greater than ever with this big chop. Lauren Cohan did the same to have a short black pixie crop. Adele rocked her new bob as she performed in the X Factor. Emma Watson followed suit to reveal an edgy bob which sure looks flattering on her. Celebrity short hairstyles are impeccable. The celebrities who have gone for the big chop inspire us to do the same in a heartbeat.

Glitter roots

As 2015 came to a close, the most popular trend was to add glitter to hair. The idea seemed absurd until Miley Cyrus did it. Despite being known for a wild side, she demonstrated that the trend can be rocked by normal girls and not just celebs. The popularity of the glitter roots hair trend can be attributed to the fact that it helped hide the grown-out roots. Rainbow roots, as the trend is commonly referred to as, is not for the fainthearted. The wild girl, the fun girl and the party-holic will gladly rock this hair trend. The best part of this trend was that it was simple enough for one to do it herself in the comfort of their home.