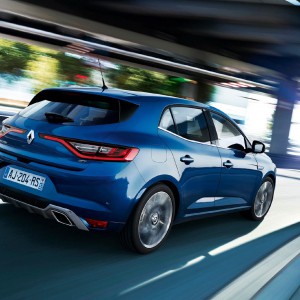 Has the time finally come for your teen to start driving?
If so, he or she has hopefully been saving their dollars in recent years to purchase a car. In many cases, teens will get a secondhand car that their parents do not need on a regular basis. In some other instances, those teens will actually be surprised with a brand new vehicle from their parents. Something they will be more than happy to drive off in each and every day.
That said buying a new vehicle for your teen comes with lots of responsibility for both you and them.
So, is everyone in the household up to such a task?
Pricing and Safety Typically Rule
So that the experience is a positive one for everyone involved, note a few reminders:
Parents
Unless money isn't a problem, you're going to want to watch what you spend for the new vehicle. If your son or daughter has been saving up funds over the last few years from a part-time job etc. encourage them to put some money towards the purchase. Doing so is a good way of teaching them financial responsibility. If you are paying for it all, make sure you don't bite off more than you can chew;
Where you purchase the vehicle will play into how much is spent, how good of a deal you actually got etc. If you are considering buying a new VW, be sure to know the ins and outs of any dealership you visit. By knowing as much as you can about them, you stand to have improved odds of getting the best deal possible.
Finally, do your best to get the safest vehicle possible for your teen. Given stats show teens get into their fair share of accidents, look for a car or truck that rates high in terms of safety features (see more below).
Teens
As mentioned a minute ago, drill safety into your teen's head over and over again. Many teens think they are invincible, thereby giving themselves a false sense of security. Just because they have a new car with all kinds of safety features on it doesn't make them untouchable. Issues like distracted driving, DUI, and recklessness behind the wheel all can prove deadly. Also make sure they get the importance of regular vehicle maintenance to lessen the chances of an accident.
Having a new car at a young age is a great opportunity for teens to show how responsible they can truly be. That said make sure they don't end up trashing the vehicle on both the inside and outside. Cleaning up the car after having friends in it is always recommended, especially if things get a little messy with food and other items. Washing the car regularly is also part of the previously mentioned maintenance. As your teen continues to grow, he or she should take pride in the vehicle you got for them.
Lean on Other Families
For many parents, having teens means friends coming over to visit the house or apartment from time to time.
Whether it is during in-person visits or chit-chats over the phone or texting and emails, talk to other parents about their car-buying experiences.
You may very well end up with some ideas about either this upcoming purchase or one down the road in a few years if necessary.
You might also get a better deal when you drop a friend's name at the local car dealership. The salesperson may very well have sold a vehicle to another parent you know, so work those relationships whenever possible.
If your teen is getting ready to get behind the wheel, make sure they have the safest and most affordable vehicle to start up.