As we all know that healthy food comes with high price tag, it is quite impossible for people on a budget to buy healthy food especially protein-rich food. This can be really disheartening for you when you really want that chiseled body.
You have to be calculative about eating high-protein diet over a low-protein. Proteins other than meats should be used and bars, shakes, and other packaged protein foods. Get to know what to buy and what not.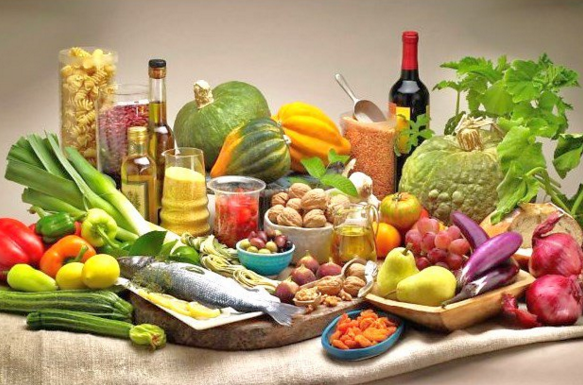 The selected food shopping will not only save your money but will also provide the exact amount of protein that your body needs to build up muscles.
Cheap and Vegetarian Sources of Protein
You need to select your food wisely as this period owns to the lean muscular people.
You should start eating quinoa if you haven't till now. Quinoa is used in place of grain-based food like oatmeal, rice, etc. but it is a seed. It contains a lot of protein along with carbohydrates compared with other carb food. It costs less comparatively.  You can also add quinoa to your salad and it's a perfect ingredient for baking.
Another food that is a cheap way to include protein in your diet is Greek yogurt. One cup of it provides 14 gm of protein, which is more than other yogurts. You can read the label to confirm the calorie and sugar level. You should avoid Fruit-on-the-top yogurt which has a high level of sugar. Though you can have plain or vanilla and honey yogurt but have a check on calorie intake.
There are many other options such as tempeh, sunflower seeds, couscous, nuts, brown rice, tofu, beans and lentils which also don't make a hole in your pocket.
Non-vegetarian and Cheap Sources of Protein
Eggs are quite a favorite to many. It is a cheap source of protein and also an ultimate low-budget staple. An egg has about 4-6 gm of protein. You can take two egg whites which have 7-10 gm of protein but no cholesterol or fat.
Cod is cited as a healthier option to meat due to its low level of unsaturated fats and far better than oily fish. Being a good source of omega 3 fatty acids, it is nowhere as the level in salmon and vitamins B12 and B6. Other fishes like Tilapia which are also a cheaper source of protein are also banked upon by people who are on a budget.
 Chicken is the best source of protein but it has less protein compared to cod and meat. Breast meat also contains low fat and that can be breast part of any bird. Though, chicken is a cheaper option than cod and meat.
As there are many options for vegetarians, so does  for non-vegetarians and they are salmon,  anchovies (jarred), beef, sardines, tuna and mackerel (canned),
Nowadays, protein supplements are a short cut to healthy muscles. Protein supplement like beef protein powder, veggie protein powder, and whey protein powder are the most popular among the body builders. These protein powders are sold by much famous fitness supplement provider such as MyFitFuel at affordable prices.