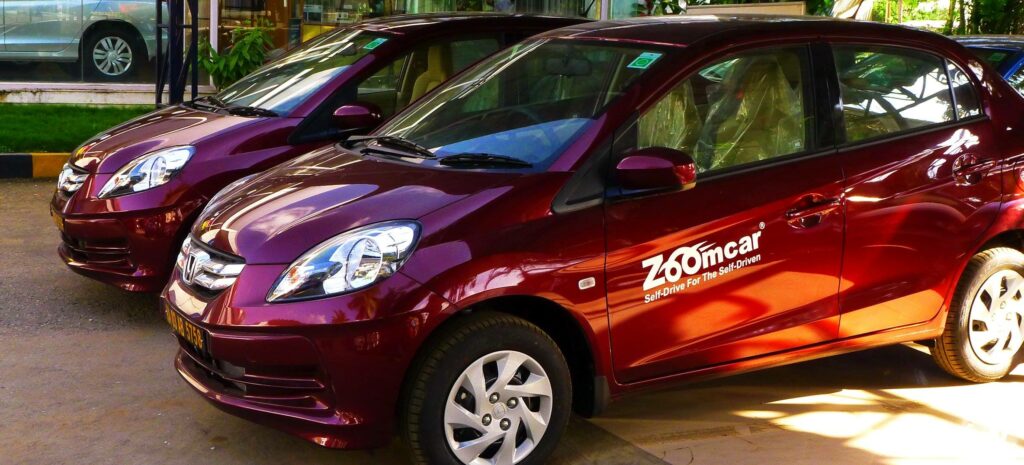 At times, finding public transport in the bustling city of Bangalore can be a bit of a task, and maybe you are still sometime away from owning your own vehicle. When you rent a car with modern car rental services like Zoomcar, you get to enjoy the convenience, mobility, and independence of a vehicle owner, with assurances that are usually unavailable from more traditional providers of self-drive cars in Bangalore.
Customized Rental with Convenience
One of the advantages of choosing self-drive cars in Bangalore from Zoomcar is that the fuel is free. When consumers have to refill their rented cars, a refund is provided upon receiving the receipt. With Zoomcar, a car user gets more flexibility with the timeline to rent a car. One can hire a car by the hour, day, week, or month.
Customers in Bangalore can rent cars from anywhere and choose from a wide selection of vehicles spread across four categories: SUV, hatchback, sedan, and luxury.
Car rental could be a last-minute affair, a few minutes before your trip, or it could be planned weeks in advance. If you are looking for a convenient ride for an interstate journey, Zoomcar rentals are equipped with all-India permits. Customers only need to take care of the toll fare.
Safety Comes First
Customers who rent a car in Bangalore with Zoomcar enjoy services like 24-7 roadside assistance, with the help of an all-India Customer Support team. Cars come with damage insurance so one can drive with peace of mind.
Packages for All
Zoomcar is one of the best options for those looking for self-drive cars in Bangalore because it offers the convenience of multiple pricing plans to choose from depending on consumer requirement. The Zoom Lite plan is good for office commuting and multi-day bookings, where customers get 5km/hour for free and only get charged for the extra kilometres. The Zoom Classic plan is ideal for weekend trips with 10km/hour for free per day. If you choose the Zoom XL package, it comes with a very generous 15km/hour for free per day—this package is great for that exciting outstation trip you have been planning!
Booking with Tech
The Zoomcar booking process is simple. Sign up through the company's website or by using the Zoomcar app. After booking your car with the travel details, upload your driving license and make a small security deposit of Rs. 5000. Wait for an SMS with the car details or unlock them using the app, head off to the nearest Zoomcar local parking, and fill in a checklist. The car is now all yours, and once done, you need to drop it back to the same location, fill in the return checklist, and close the booking.
Companies like Zoomcar are changing the car rental landscape in Bangalore, and as a customer you can enjoy the freedom that such modern transportation services deliver. Zoomcar is also available at Delhi NCR, Mumbai, Kolkata, Coimbatore, Ahmedabad, Mangalore, Jaipur, Mysore, Pune, Vizag, Mumbai, Chennai, Hyderabad and Chandigarh.