Cantankerous Cacti
Cacti do well in the desert or in scarcely populated areas, but when found or planted in more populated areas, the cactus plant can spell trouble for the property and people that come across it. Those who find themselves in contact with cactus may not be as fond of its more unique characteristics. Cactus can be dangerous when improperly maintained or not treated as a safety hazard. Here are a few reasons why cactus removal is encouraged:
Cactus needles embedded in skin can cause infection, and are very painful and difficult to remove.
Pets cannot distinguish between friend or foe in regards to cacti.
Cactus are very dangerous to children.
When diseased or not properly maintained, large cactus fall and can damage people or property.
Cacti overtake other plants and easily spread.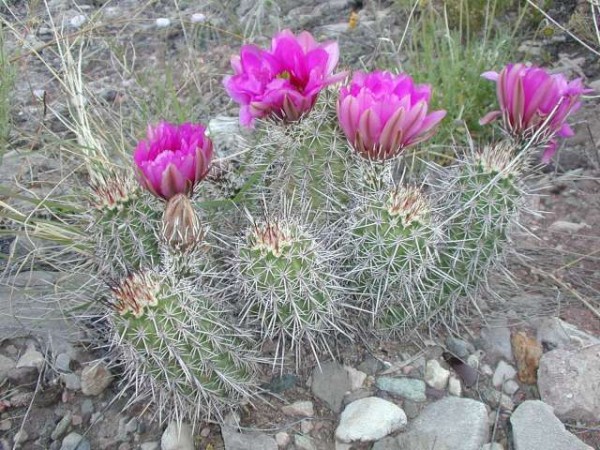 Homeowners Beware
Around 2,500 different species of cactus have been found in the Americas alone. With such a large number of cactus said to populate the continent, the potential for injury associated with cactus encounters mounts. Homeowners who live in environments where cactus are known to grow and thrive, need to be wary of the dangers wild cacti present. The natural beauty of the cacti may come at a high price if owners decide to incorporate cacti into their landscape or allow cacti onto their property. The barbed spines of cactus are painful hazards that injure many the unsuspecting victim.
Cacti Wreaks Havoc On Health
The beautiful flowers that open their petals on the cholla cactus, are aesthetically pleasing, but the menacing barbs that spring from the cholla are far from a welcoming sight. Often referred to as the "jumping cholla", the barbs are said to almost jump out and grab at the unaware passerby. Their spines are covered in barbs that attach themselves aggressively with the slightest hint of contact, only needle-nosed pliers will pry them loose from whatever surface they attach themselves to.
In Southwest regions, hospitals are run rampant with cacti victims, as those regions have numerous types of cacti found midst its borders. The effects of cactus barbs are quite horrific to witness or experience. Side effects produced by barbs from cacti are as follows:
skin rash, possibly infection
Benefits of Cactus Removal
more usable outdoor space
preventing potential property damage
ridding property of safety hazard
precautionary measures are unnecessary
potential for spreading unwanted cacti is gone
Setting ground rules to deal with cacti helps ensure that a homeowner's loved ones or neighbors aren't injured by unwanted cactus. When children are nearby, it's necessary to enforce boundaries, and encourage children to give cactus a wide berth when they play, to avoid accidental injury. Pets should be kept away from cactus, as barbs from some cactus can cause swelling, even paralysis! Also, when in the same area as the cactus, homeowners should wear thick boots and gloves to negate the possibility of accidental barb impalement.
Cacti removal eradicates the need for troublesome precautions and provides homeowners with complete peace of mind. That in itself is a priceless benefit.
If you're interested in cactus removal try out American Tree Masters. They are a full service cactus, tree, and stump removal company who have been around for years! They pride themselves on their work and professionalism to get a job done.