Asleep or not, people spend more than half the pie of their time in bed.  A study shows that one-third of our lifetimes are spent in our beds, which means that by the time we reach 50, we have spent 16 years of our lives in bed.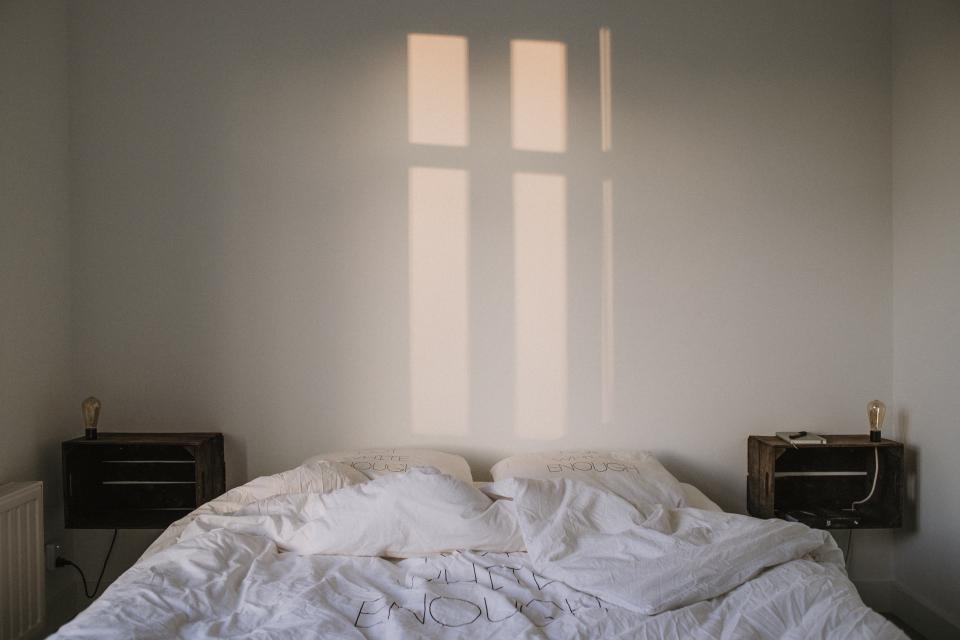 It only makes sense why it takes careful planning and considerations when buying a bed.  In fact, purchasing a car is simpler. Most people already have ideas who are the best manufacturers when it comes to quality and satisfaction. But with mattresses, it's a different story.
Buying the wrong bed could lead to a lifetime of remorse and back pain. So, to avoid falling into the trap retailers trying to mislead you (most of them will wag their fingers and tell that buying a new mattress is the most important decision that one will ever make), follow the checklists below.
Is It  Foam or Spring?
Beds with pocket springs are the popular choice for many people. When it comes to quality, pocket sprung mattresses are more superior than traditional mattresses (open coil). Besides, spring beds have wider selections for people to choose from.
Foam beds, on the other hand, are good alternatives. They are ideal for individuals who suffer from allergies because they don't collect dust and offer good support system throughout the whole mattress.
The only downside with foam beds is that most people aren't comfortable with the sinking feeling that they give, and some find them too hot. Foam beds come in three types depending on the consumer's preferences,  the basic foam, memory foam, and latex.
Price Range
Depending on the customer's budget, there are selections of mattresses to choose from. Normally, expensive mattresses have high craftsmanship, and it uses luxurious materials like wools (which can be insanely expensive). On the other hand, do not expect too much from the cheaper ones. They are functional but they provide support when we are sleeping, but that's it.
If you're one who wants something in between, the best thing to do is to look at specifications rather than the stamped brand of the manufacturer or the price tags. And buy only what you can afford.
If you're going to a spring bed, a good quality and a not so expensive spring mattress should have 1000 to 2000 springs or at least in between. Heavyweight people are sure to benefit from the extra supports provided by 2000 springs while individuals with normal frames can make the most out of it with 1000 springs.
For foam mattresses, check for the overall thickness of the mattress and the thickness of the top layer of the foam. If it's a little couple of centimeters, then be warned that it's not a foam mattress!
Is it Soft, Medium or Firm?
This is the crucial part of buying a bed. Determining the firmness of the mattress is all that appeals to the consumers.
Firmness has less to do with our personal preferences. It is about the built of our bodies. Users will more likely prefer a mattress that offers the right level of support to avoid sinking or lying on top of a wonky spine.
For lightweight people, a soft mattress is the best option while for the heavyweights, firmer ones are recommended.
The only problem is that bed manufacturers have different standards when it comes to 'firm' or 'soft.'  A company's ''soft mattress" could be the same as the other company's "firm mattress." To solve this dilemma, try visiting different showrooms and see which firmness suits you.
Divan or Bed Frames/Bedstead
After looking for a mattress, the next task is to find the base or frame.  Divan beds are cheaper compared to bedframes and provide more support for the mattress.  High-end divans have their spring layering.
If the preference is bedsteads or bed frames, be sure to check that the gaps between the struts are not too big.
Where To Buy
There are many bed retailers in the market, to avoid confusion and regrets later, make a canvass first. As much as possible visit as many furniture stores or showrooms as you can, make inquiries and do a personal intel like reading a product review of a certain manufacturer. Be a wise buyer.
Takeaway
The right bed is a factor for a good night sleep on some factors, so choose and buy wisely, don't hesitate to compromise some of your time to hunt for that perfect sleeper. At the end of the day, your efforts will be worth it after you find that perfect bed for you!
Author Bio:
Rachel Minahan is an interior designer by profession with a great eye for designs. She likes to spend her time daydreaming and imagining for designs about dream houses, modern and elegant furniture and classic designs. She loves to do Do-It-Yourself home decorations and create crafts on the weekend. She is fond of sharing her artistic thoughts through writing in different blogs platforms. She also likes spending her pet goldfish, Lisa.