Dry skin can prove to be problematic especially when it comes to applying makeup. Sometimes, during your efforts to improve your natural beauty using your preferred makeup, you might hit several rough spots. Instead of benefiting from a glowing skin after you've applied your makeup, you might accentuate your skin's imperfections. However, the good news is the fact that your type of skin is dry doesn't necessarily imply that it is impossible to get a radiant complexion. Moreover, you don't have to strain your pockets. Here are some beauty tips for dry skin that will make you look attractive.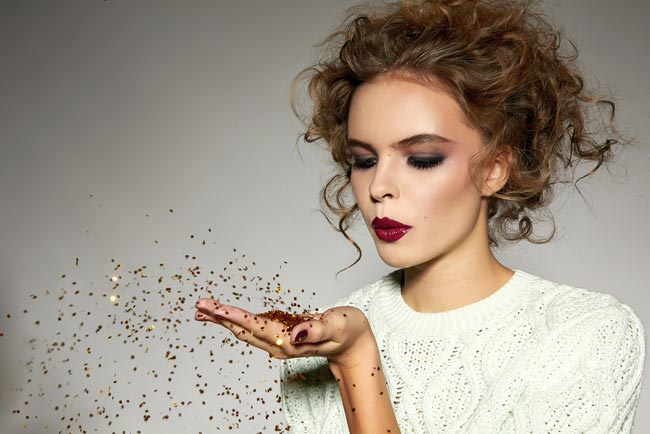 1. Moisturize
Skin moisturizing is the initial step to ensuring that your makeup gives you the attractive look you want. Make sure you use facial products specially created for dry skin. Consider cleansing your face and moisturizing it some five minutes before a cosmetic foundation application. Beauty experts and makeup artists suggest slathering on a makeup primer layer to add a protective barrier and eliminate dry patches. This ensures that your makeup stays put perfectly. Moreover, you may also use serum or cream to smoothen wrinkles away from around the eyes.
2. Consider Brushing On Creamy Foundation
How to apply makeup for dry skin doesn't have to be complicated. You only need to understand your skin, and you are good to go. Blemish concealers and creamy foundations work perfectly with dry skin. Prior foundation application and other cosmetics, it is prudent to ensure that the products are at room temperature. Just like there are primers with high-definition, some foundations have high-definition as well. Such foundations are very light but are able to provide maximum coverage ensuring a natural-looking and flawless complexion. Always use a proper brush instead of your fingertips when applying foundation. Usually, foundation brushes tend to be gentle. For more coverage, consider pressing your brush slightly heavily to the skin.
3. Make Good Use Of Eye Shadow And Creamy Blush
Applying makeup to look more attractive is about minimizing any flaws by manipulating your better features. However, powdery makeup tends to draw attention since it cakes up on the skin, especially dry skin. Consider going with eye colors and creamy cheek to effectively harmonize with your ideal cosmetic foundation. Consider accentuating the cheekbones by applying a gold, bronze or shimmering pale pink. However, consider keeping the metallic tints far from your eyes. When it comes to foundation application, never use the fingertips to apply blush and eye shadow. Instead, consider going with eye shadow brushes and a blush brush to smooth creams to avoid roughing your skin.
4. Finish And Set
This is the only time you may want to use your powder. Note that how to apply makeup for dry skin is a process that needs special attention. To finish and set your makeup, consider dusting loose powder lightly on your skin using a fat, large cosmetic brush. This should be done prior putting on brow liner and mascara. Make sure that you don't do it too heavily, but just enough ensure that your eye shadow, blush, and foundation are in place. Today, there are various sheer translucent finishing powder varieties, and some tend to be hydrating, which is beneficial for dry skin. They are ultra fine powder types specially created to ensure you get a perfect complexion.
5. Consider Choosing Liquid Eyeliner
Liquid eyeliner is perfect for individuals with dry skin. This is mainly the case because powders or eye pencils are easily flaked making wrinkles or fine lines to stand out. However, if you apply liquid eyeliner lightly, you will be able to accentuate your eyes shifting attention from wrinkles around the eyes. Make sure you are very careful when using waterproof mascara. This is because some types of waterproof mascara have the tendency of drying the lashes out. Consider brushing mascara onto the lashes and make sure that the strokes are gentle. To save your skin, makeup artists recommend removing your mascara before going to bed. Consider using specially formulated makeup removers or olive oil or mineral oil.
Conclusion
For the most attractive look, make sure you follow and use makeup specially designed for your skin type. Take time to moisturize your skin before you proceed with makeup application. Make sure you exfoliate approximately two times every week because makeup can clog pores. Note that washing regularly doesn't guarantee that all makeup is cleaned up. Consider purchasing an exfoliating scrub that contains benzoyl peroxide. This ingredient removes impurities, which cause blemishes or acne leftover after cleaning.