Life is so uncertain and we often make mistakes and that cannot be rolled back. Fortunately, the world of technology is not the same and there are options to take backups. Todo Backup is software that makes sure that everything you do in your computer is backed up. It really does not matter in which field you are working, all you have to do is use the software and take care of your data. Data is the most important thing in the technology life cycle. Ensuring the safety and security of the data, you actually make sure that you have done most of the process for an enhanced experience.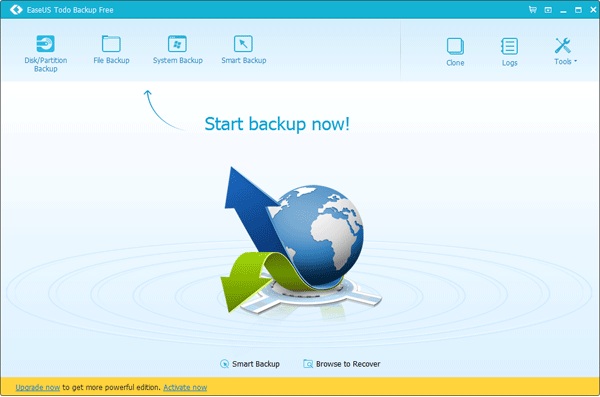 Backup for PC
You may be working at home or workstations, but your PC always needs backup. The Todo backup for Easeus makes sure that the proper backup has been taken and restoration is also quite easy for the PC. It can be used for home, office and even for small businesses. There are different modules for different purposes as well in Todo backup. You can also use the software for Windows 10 hard drive to a new computer for free. If you are using the latest Windows 10 hard drive and want to use it in a new computer then the Todo backup can be used for backup and restore process. You can generally use the Windows 10 backup and restore process with the Easeus software pretty easily. There are no such provisions in the Windows to do it and your computer stays always at risk. This is why you can use the software to ensure data safety.
Server Backup
The potential of risk in terms of data loss and server downtime is much more in Windows Server than normal PC. It does not matter what server you are using like Exchange or SQL, you can always take the backup for the server and restore it whenever necessary. By this way, you can ensure the highest quality of data security and also minimize the server downtime. It is not so easy job for a person to take care of the job for a server, but the software can make it pretty easy for you with the advanced technical features.
Available Toolkit
The Todo backup has more than you can imagine. It is more about administration and data safety. There is a toolkit available for the people who are sound in technology. It can be deployed for backups and restoration purposes. However, if you are not aware of technology and computer systems then you need not to worry about these. All you have to do is install the Easeus Todo backup software and it will take care of the rest.
Todo Backup is one of the most popular and pioneering software that has made sure that there is no data loss for the users. The software comes with different packages including free download to secure your data. It is compatible with most of Windows Operating Systems and very reliable.