Previous Pakistan all-rounder Azhar Mahmood plans to make mental wellbeing to a lesser degree a "forbidden" subject in South Asia.
A week ago cricket stars from a few nations accumulated at a main London lodging for Mahmood's profit supper, where tributes to him were headed by Pakistan incredible Wasim Akram.
Anyway the supper additionally saw more than 18,000 pounds raised on the night for the mental wellbeing program crosswise over South Asia sponsored by the British Asian Trust – a philanthropy of which Mahmood turned into the first Pakistani cricketer to be designated a represetative not long ago.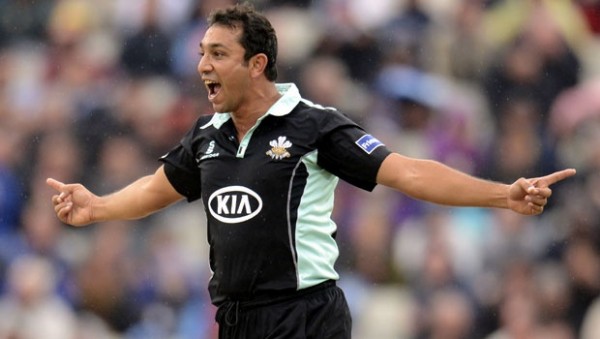 Inquired as to why he had chosen to concentrate on mental wellbeing, Mahmood told AFP: "This is on the grounds that its a forbidden subject. Mental wellbeing is a major problem…back home in South Asia, individuals have no clue about this stuff. We simply need to bring issues to light.
"We know we've effectively raised 18,000 pounds ($30,000, 22,607 euros) and it was extraordinary that such a large number of individuals came to help me and the philanthropy," said Mahmood of an occasion where a cricket-related closeout created enough subsidizes to help one hundred mental wellbeing patients throughout the following three years.
Turning to cricket, Mahmood addressed the timing of the choice to allude Pakistan off-spinner Saeed Ajmal for a suspect rocking the bowling alley activity.
Ajmal will miss a piece of his side's one-day arrangement against Sri Lanka as he experiences tests on his activity in Australia.
The 37-year-old, positioned number one in one-day internationals and Pakistan's fundamental knocking down some pins weapon, had his activity reported amid the first Test against Sri Lanka at Galle recently.
"It's not reasonable when they say he's not rocking the bowling alley with a legitimate activity," said Mahmood. "He's been playing cricket for so long, so why now?"
At 39 years old, the quite voyaged Mahmood as of late helped Surrey to the last four of English area cricket's Twenty20 Blast.
Asked to what extent he would keep his vocation going, Mahmood, portrayed by Akram as "an all-rounder any commander would be pleased to have in his side", answered: "the length of my body is holding up and the length of I continue appreciating my cricket, I need to continue playing".
A hard-hitting batsman and careful crease bowler Mahmood – who denoted his Test presentation for Pakistan with 128 not out against South Africa in Rawalpindi in 1997 – is currently one of a select gathering of positively worldwide "independent" cricketers playing in an assortment of Twenty20 rivalries including the Indian Premier League, Australia's Big Bash League and the Caribbean Premier League.