Given that fraud can have a huge impact on people's lives, it makes sense to stay up to date and be aware of what style of fraud you are most likely to be affected by. If you are online a lot, make sure that you know all about the latest internet frauds. If you are looking for love online, make sure you are familiar with the most common forms of online dating fraud. It makes sense to stay in touch with the latest and most common styles of fraud and it may be that some of these frauds have passed you by of late.
A very common fraud in the past few months in the United Kingdom has revolved around the blue badges that grant disabled motorists the opportunity to park close to the entrance of stores and venues. Not many people realise that there is actually a fee involved with these badges. While the applicant has to have some form of disability that makes them eligible to receive the badge, this isn't something handed over for free, there is a cost involved.
Do you need a Blue Badge?
The standard cost of a blue badge is £10, which is made payable to the local council. Considering the benefits that come from being able to park close to the door, it is understandable that this style of badge is of benefit to people with a disability. This is why the £10 fee is money well spent and will hopefully make life a lot easier.
Of course, a lot of people find that parking close to the entrance of a store or venue is of benefit and there are some people who are keen to obtain a blue badge of their own. Some people don't care and will park in these spots when they feel like it, but many of us have a social conscience about these sort of things. However, for some people, all this means is obtaining a blue badge so they don't look bad when they are parking somewhere they shouldn't be parking.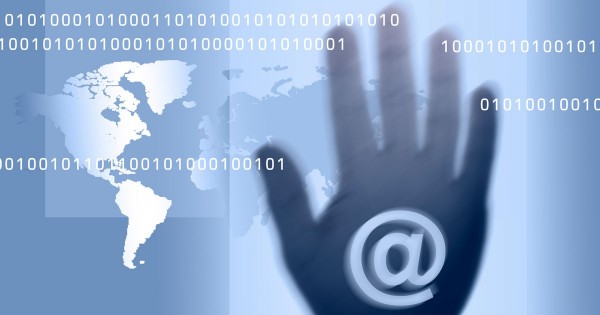 Trading Standards teams in England and Wales have noted that there are websites charging £49 to apply for the blue badge, and this is having an impact in a couple of different ways. People who legitimately have a need for the blue badge may stumble upon to these sites and end up paying close to £40 more for their application than they need to. There is also the fact that many people may apply for a badge when they are not entitled to, and it could be that the company will use fake or falsified details that they have received from other clients to allow the applicant to receive their blue badge.
In the long run, this may see many people who need these parking spots being denied what is rightfully theirs, and this can cause a great deal of hardship or difficulty for a lot of people.
Have you Received Emails from"Microsoft?"
There has also been a spate of scams from fraudsters claiming to have links with "Microsoft". This has been an apt crime in recent months because Microsoft have been carrying out a roll-out of Windows 10, so many Windows users will be familiar with correspondence or popups from the company in recent times.
While many tech-savvy users migrated over to Windows 10 very quickly, many other people will have left it or are waiting for further information or assistance in upgrading their software. This means that these people may have received a lot of contact and popups from Microsoft, so they may feel at ease when they receive an email from someone claiming to represent Microsoft, and who is looking for details or information from them.
Another very modern scam has come in the form of fraudsters saying they can offer a "dislike" button to Facebook users. While a lot of this is harmless, it may be some fraudsters will get people to click through to their sites or will attempt to obtain information from them in a number of different ways.
Facebook doesn't offer a "dislike" option and this is not official correspondence from the company, which means it should be ignored.
Being aware of the most common frauds that are taking place today will help people to ready themselves to avoid these frauds.
Andrew Reilly is a freelance writer with a focus on news stories and consumer interest articles. He has been writing professionally for 9 years but has been writing for as long as he can care to remember. When Andrew isn't sat behind a laptop or researching a story, he will be found watching a gig or a game of football.