Google launched at the end of last year a new program called App Runtime for Chrome (ARC). The web giant has upgraded the technology a step further. Now ARC is not only compatible with Chrome OS, But also with all the desktop versions of Chrome. In practice, This means that it will be possible to run Android apps directly into a Chrome browser, Either on a computer running Windows, Mac OS or Linux.
ARC is not a program as innocuous as it sounds. Basically, it has mostly been devised to enable Chrome OS to take advantage of all the applications and all the games available on the Play Store.
A good way to enrich the low-cost platform. However, over time, this solution might be especially beneficial to the entire ecosystem of the firm. It does tend a bridge between two nearby universe, yet different: mobile applications and desktop software.
Google is not the only one looking to connect these two spheres. Windows 10 has exactly the same aspirations. Apple is not left out either elsewhere since OS X and iOS communicate more and more together. More than a single project, ARC is therefore a global trend.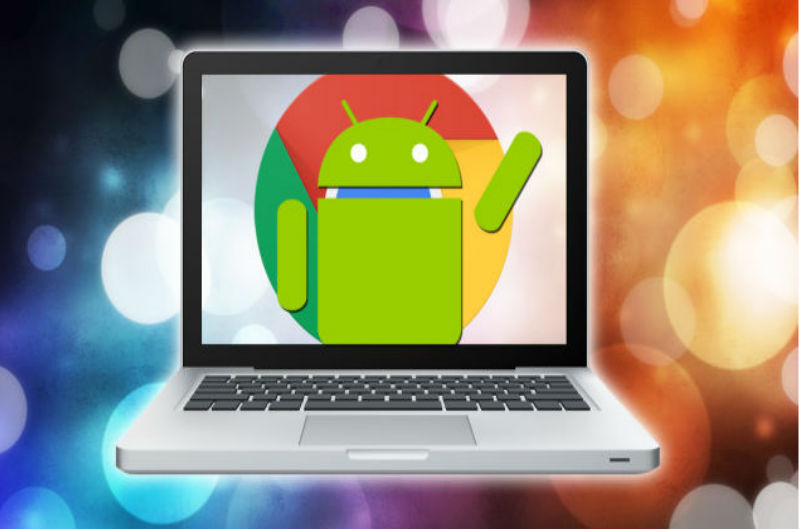 If you want to test the solution yourself, it's not very complicated.
To begin, you'll need to install the latest version of Chrome on your computer. When this is done, You simply need to download the ARC Welder app and obtain APKs from Google's Play Store. There are some limitations: only one app can be loaded at a time.
On the sidelines, ARC Welder offers a lot of related options. With a few clicks, The user can decide to open the application in portrait or landscape mode. It will also enable the clipboard and opt for three distinct formats: phone, tablet or maximized.
For our part, we have not got the same result: ARC Welder systematically planted, regardless of the charge APK file. But it should be noted that this is a technology in beta, for developers. It is therefore not yet very reliable.
In addition, ARC does not offer a 100% portage. For example, only a few Google Play Services are supported at the moment, such as Maps, Location or Google+ Sign In. If an app uses an unsupported Service-. Such as "in-app" purchases – Android app will not work in Chrome. But it's a good start. Ultimately, Google could therefore push the idea of ​​a "universal binary" that would allow developers to distribute their applications on almost all platforms, without a big demand extra work. Users, in turn, would have access to a greater number of applications.