Beds give us comfort, help us heal when we're ill, allow us to re-energize for our busy days. They give us a good place to read, nourish our dreams and, even, occasionally, become the best spot in the whole world for a luxurious eat-in breakfast.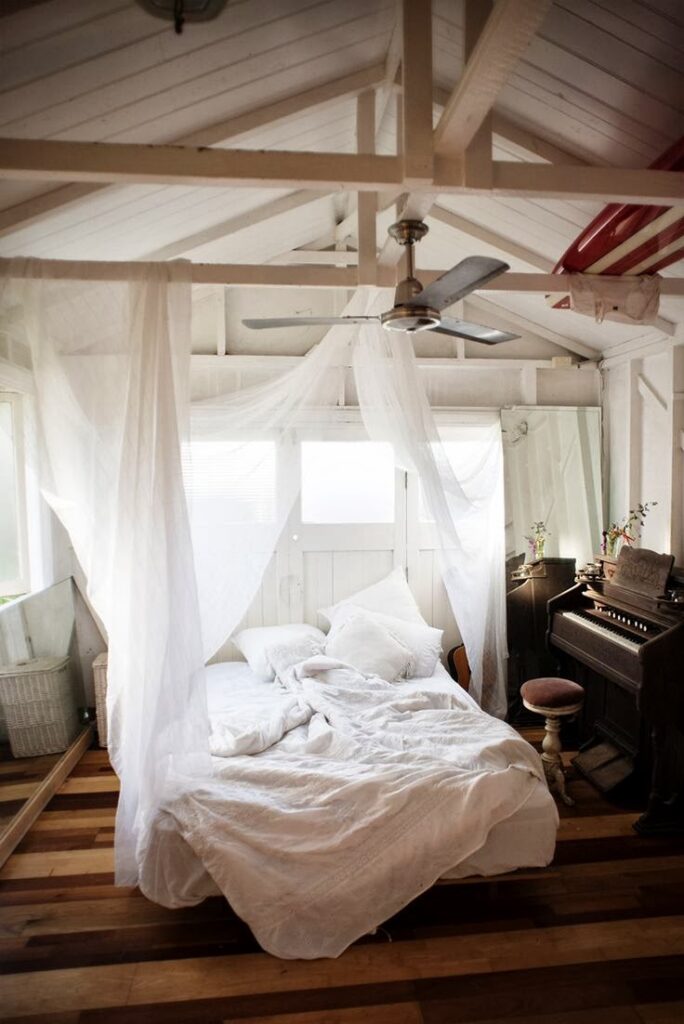 Considering that the average person spends about a third of their life in bed, how we dress our sleeping space is pretty important. By choosing the very best in bed linens your bed can look great and help you reap all the rewards of high quality rest.
Thread Count
Thread count is one of the key factors to keep in mind when choosing comfortable and high quality sheets. Referring to the number of threads woven into a single square inch of fabric, the thread count signals a range of softness. In general, the higher the thread count, the softer the sheet will be. However, the quality of linen isn't solely about this number and thread counts in the thousands don't automatically signify superiority. A more important influencer can often be the type of fabric.
Fabric
What they say about Egyptian cotton is true: it's the world's premier cotton (although American-grown Pima is also very good). However, manufacturers can sometimes trick consumers by claiming that their product is Egyptian cotton when it actually only contains a small amount. 'Pure' or '100%' are the label identifiers you want to look for, to make sure that you're purchasing the good stuff – and when it is the good stuff, you can go for a thread count as low as 200 and still have quality sheets.
While cotton, with its breathability and durable nature, has long been a favorite in the bed linen departments, crisp, cool sheets might not be what you're seeking. If you want to bring some coziness to your bed, perhaps opt for warmer flannel (which can be made from wool, cotton or synthetics), high-quality fleece sheets that won't pill or even comfy cotton jersey sheets made of cotton that's knit instead of woven.

Or, if you're feeling adventurous, spoil yourself with a set of silk sheets. With these, you'll want to check the momme count which measures the density of the silk (superior sheets log in at 22 momme).
Color
Bright, energizing red or a pale, comforting sage green? While the shade you pick will also depend on the color scheme in your bedroom, also keep in mind practicalities like whether you (or your partner) sweats a lot at night or if you like to eat in bed and don't want to be showcasing your peanut butter toast stains on your crisp white-whites. For everyday life, pick neutral solids like taupe, greens, and blues or even patterns which can be better at hiding stains.
Size
Have you ever attempted to stretch a double-sized sheet over a fat, queen sized mattress? This is an easy way to rip out the corners of a fitted sheet and if you've spent a couple hundred dollars on a lovely set of Egyptian cotton linens, who wants that? Make sure that the sheets you select will fit your bed – which might mean going up a size if your mattress is extra-thick.