Does your child work hard to complete homework assignments and study for exams yet repeatedly performs poorly on tests? Maybe your child is getting by with average grades, Does your child work hard to complete homework assignments and study for exams yet repeatedly performs poorly on tests? Maybe your child is getting by with average grades, but seems disengaged and not truly mastering the subject matter. Does your child lack confidence in his or her ability to succeed in school? The problem may not be your child's intellectual ability, but a disconnect between your child's learning style and the way information is presented in the classroom. A tutor may be the key to opening your child's mind to a new way of looking at schoolwork and help your child gain a better understanding of how to learn in the classroom environment.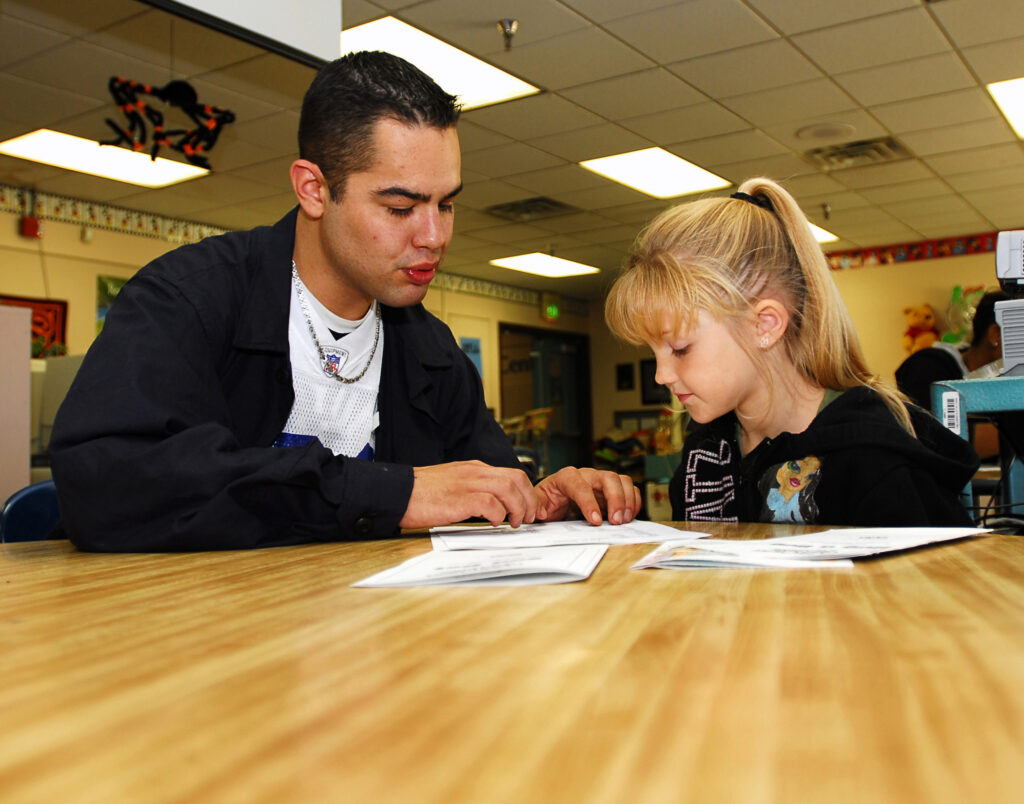 Determine Your Child's Needs
A child that is overwhelmed by reading assignments, or confused by the steps required to complete a math problem, may be lacking some underlying fundamental knowledge. In a classroom setting, teachers must continually push through the curriculum, which leaves some students behind. A student may have a solid grasp of concepts but lacks the test-taking skills necessary to translate this knowledge into good grades. A personal tutor, either working one-on-one or with a small group, can determine the source of a child's inability to succeed and provide instruction that is personalized and relevant. A hands-on learner will not do well in a class where the primary mode of instruction is lecturing; visual learners need graphic representations of concepts they will not get by reading a standard textbook. A good tutor can identify and provide the materials and modes of instruction your child needs for success.
What to Look for in an Effective Tutoring Program
It is important that a tutoring program fit specifically to your child's needs. You do not want a tutoring session to be merely an extension of the school day. For a struggling student, this will only add more frustration. The child and tutor must have a good relationship. Learning is a social process, and students that like their teacher will trust that what the teacher asks them to do is in their best interest. A child that views an instructor as an ogre will resist fully engaging in assignments they view as "busy work" or even punishment. A friendly math tutor can translate enthusiasm for the subject far better than a stern taskmaster would. A one-on-one tutoring program often works best with elementary and middle school students. At the high school level, small group sessions with three or four students provides the social interaction among peers that creates a sense of belonging so necessary for this age group.
Where to find a Good Tutor
Ask other parents about their experiences with tutors. Personal recommendations are the best source. Commercial learning centers may be a good fit for some, and online tutoring is another option to consider. Be sure to check the credentials of these sources, particularly online programs. You want qualified instructors, not someone who is doing your child's homework.
If your child is in the elementary or middle school grades, a high school student may prove to be the ideal tutor. A high school student is not that far removed from your child's experience and may have unique insight into his or her needs. A local college, particularly one with an education program, is also a good place to seek tutors. A college student embarking on a career as a teacher will bring enthusiasm to a tutoring assignment.
The Cost
You can expect to pay $20 to $50 an hour for a private tutor. Science and math tutors tend to charge towards the higher end of this scale. A certified teacher will charge more than an uncertified college student. Consider the cost of tutoring as an investment in your child's future. The return will be a student with greater confidence and an academic record that will provide greater opportunities in the future.