Listen, listen, listen, an amazing handset would be releasing soon, which would be unique, outstanding in every respect. Well, your guess we are talking about the following model of HTC One series, HTC One M10. The internet is flood with the news that it would rock the world of the Smartphone at its release. The people are getting crazy to find more and more about it, but a lot of contradictory statements are coming from various sources.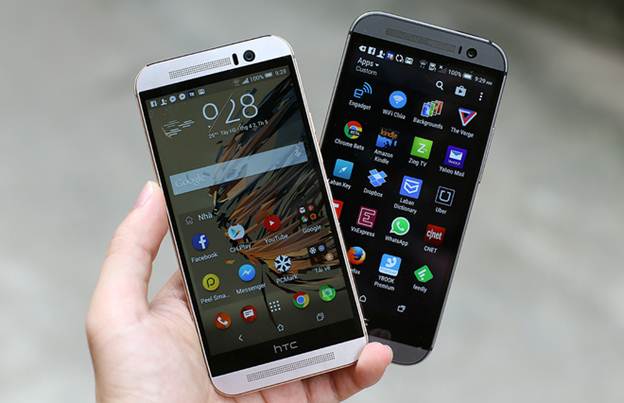 This is a right place, form where you can get the most accurate information, as the things reported by us are not something in the air, but has a degree of truth and reliability. You can read further to know about HTC One M10:
Background information:
HTC has appealed to the users due to the attractive features of its handsets, since it was launched in 2013. Every new model of the series is impressive. This reminds us with the issues which emerged in HTC One M9, but it was a matter of the chance that HTC failed to fully examine what the users actually desire. In fact HTC has pledged that it would compensate the loss by always maintaining quality in every new model. So, much more is expected from HTC One M10.
Launching time:
The latest news is that this amusing handset would be released around February or March 2016.
The naming system:
A new naming system is expected for HTC One M10, perhaps HTC Two. This new nomenclature is probably for avoiding the comparing of this awesome model with quite disappointing HTC One M9.
Possible price:
We all know that the prices are never leaked till the product hits the market, and we know about the exact price form our retail store. By observing the earlier trend, 550 pound forHTC One M8 and 579 pound for HTC One M9, it can be close to 610 pound.
Processor: The problems in Snapdragon 810 led to the issues in HTC One M9. So, HTC One M10 may have amazing Snapdragon 820.
Screen and body: In the case of HTC One M10 the standard screen of HTC handset, i.e. 5in with 1920×1080 displays is quite possible. The HTC One M9 also had a wonderful screen but the absence of QHD resolution left it behind the contemporaries such as LG and Samsung.The information from aChinese report is suggesting QHD – 2560×1440 displays with 5in screen in it.
Body:  The HTC One M10 can have a waterproof aluminum body.
Storage: Along with the 4GB RAM, users would possibly get an option of 64 or 128 GB RAM.
MicroSD slot: The microsd was definitely improved in HTC One M9 but HTC One M10may haveon-board storage.
Camera: An amusing camera for wonderful clicks is expected in the following model (5 Mp front and 27 Mp back)
Battery: This model would probably have a3500mAh battery.
We hope the article presented by us helped you to know the likely features of HTC One M10. Keep visiting.