2016 is here and hence wave's good bye 2015 chock full of wacky trends like candy colored hair to so called "ugly" shoes. 2016 welcomes new trends, new products and many other things that are trickling down from previous runway collection. I am here to give this new trends a spin and you can decode the top eight fashion trends lists which were spotted in spring summer 2016 shows.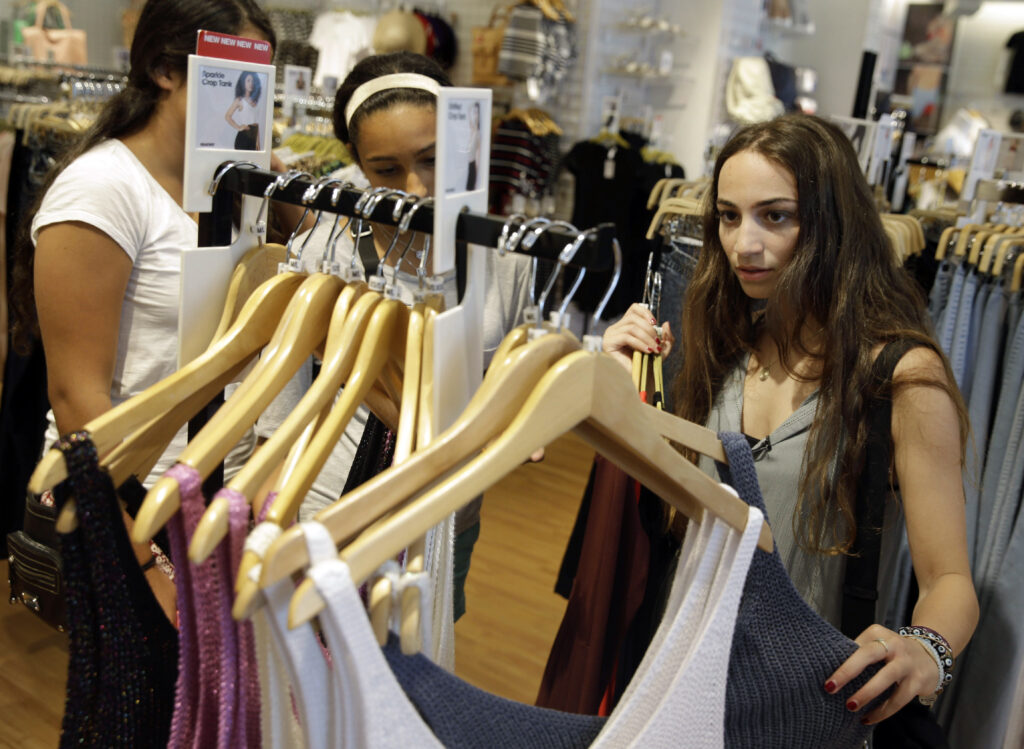 '70's Trend Ruling Our Hearts – Suede Insanity! : 70's fashion trend is the most ubiquitous trend. It is pretty much a throwback to decades-old costumes and fabrics. In case if you are thinking that fashion trend is done with 70's inspiration love affair then you are wrong. Spring 2016 visualized stars with pieces manufactured of suede down the runway. So ready to adopt the trend aimed to span two seasons.

*Close Your Eyes, Open Your Eyes* – You'll Find Victorian Everywhere! : Fashion trends come and go over the years, yet its little wonder that Victorian times continue to resonate and holds a special place in women's heart. In last few years we noticed huge resurgence of Victorian vibe in every fairy tale inspired looks. Whether it is an elegant high neck collar or the elegance of any color lace. Even this year in spring 2016 Victorian mood pervaded the runways and served perfect dose of romance through their looks. We will see ruffles, puffy sleeves, high-collar necklines, and loads of flowers inspired Victorian era dresses.

Denim's Comes With A Twist : Obviously it is a must have when all your favorite designers like Jil Sander Navy, Cushnie et Ochs and Gabriela Hearst come up with this amazing light weight denim silhouettes. One of the most sold fabric in any wholesale women's apparel in 2015 is now ready to be a star in 2016 even. Light weight denim skirts to tops everything dominated the runways. Denims add relaxed edge to the outfit and look ultra-chic. A bright lipstick with denim will complete your look.

The X-Factor Show's Off Your Shoulder : The off shoulder fiery trend is spotted all over the spring 2016. I can say the X-factor is new riff on the off shoulder top. The X-factor adds a sex appeal to your look and focuses on your collar bones. No runway was left without the X-factor trend showcase.

2016 Calling Paper Bag's Waist Trend : Wearing such waists is a super chic and makes you look two sizes smaller. This fashion trend is not that easy to wear in everyday life, but after seeing it at 3.1 Phillip Lim, Public School, Tome and Tibi, one can definitely say that this trend adds an oomph factor to your everyday look. To give a classy look you can pair it with a fit top and tuck it to highlight your waistline.

Fringe It : The 70's inspired fringed clothes fashion trend reclaimed its place in our hearts and will be soon seen on your hangers. Lately our favorite stars Kate Bosworth and Kangana Ranaut were spotted wearing this trend. The trend showed its dramatic look in pants, skirts, bags and jackets – Fringe is everywhere.

Meet The New Black – Orange : Orange the new black is often considered as garish, dated and absolutely un-chic. The fiery color will been seen in spring Summer 2016 and is seen in every designers collection like Dion Lee, Adam Selman, Baja East, Veronica Beard, or Altuzarra. So wear orange or add little pop and it will stand out in crowd.

New Bag Shape Added To 2016 – Half Moon Bags : Your favorite designers like Victoria Beckham, Michael Kors the designers who made the bucket bag a thing tells that the half moon bag will be the season's new 'It Bag'. The unique geometric shape of the bag has swirled the bag industry and it must be added in your must have wardrobe list.
To get latest updates on Fashion/Lifestyle visit here www.lifestyle4.com