A perfect call centre is the outcome of the innovative agents' ideas implemented with experience and knowledge. Having an inbound call centre is not all unless you do not have the right agents to handle your customers and their queries. A great customer experience is generally the determining factor of how good are your inbound call centres. They often decide whether one should continue their businesses or not. And this is the reason why professional hiring and training process is necessary. It is crucial to understand that agents should be skilled enough to entice the customers with their services and let your customers speak up to you.
Here are seven important factors to keep in mind in order to provide flawless experience to your customers:
1). Creativity:
There are enormous challenges that a call centre agents face all day. And this is not all, for all these problems there is no single solution. You need to simplify the processes and find the root cause of the problem. The problem-solving techniques have shifted the interest from the scripted writing to a more modern and flexible query solving pattern.
Training agents with all the required skills and empathetic nature, can build a positive and customer-centric environment around you.
2). Empathy:
Making your customers happy is indeed a hard job. Failing to make them happy for consecutive period of time or experiencing a rude customer can be exasperating at times. Therefore, a call centre agent should have an amazing quality to work under stress. The ability to empathize well with your customers can be the turning point of your reputation into your manager's eyes. Agents who can connect with their customers well and make them believe that their problems are being heard and will be provided with a solution, can develop a great bond with their customers.
3). Organisation:
For working in a fast paced inbound call centres, one should have an excellent managing skill. One should know to juggle with multiple problems at the same time. Be it any work, one should have a quick access to each and every aspect of the problem and ways to deduce the root cause.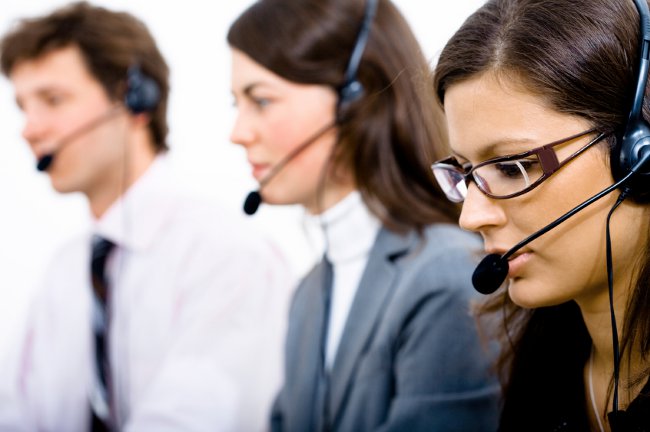 4). Effective communication skills:
Effective communication is essential for every single person. Communication does not end with effective speaking or saying great words, it also includes listening carefully and paying attention to every little details. For effective communication it is important to take all the various aspects of problems and then provide an effective solution for the same. First call resolution technique is also a part of effective communication. Listening and understanding a customer's problem in the very first time and giving them abundant time to explain them with their problems is the essence of effective communication.
5). Work under pressure:
An employee's working pattern generally changes when they are made to work under great pressure. This is one of the most important factors of the agent's burnout. Agents who are unable to take high workloads, ends up getting frustrated and leaving their jobs. A skilled agent is always supposed to be calm no matter what. They know to handle high traffic and stand out with even greater experiences of enticing and satisfying their customers. Inbound call centre agents should be reliable, highly stable, and less emotional when it comes to work.
6). Teamwork:
Running a call centre is not a kind of job that can be carried out single-handedly. It requires a series of trusted employees and managers working under a single roof. It is very important for an agent to be a good team player and synchronise its task with the other members. Incorporating this quality makes one socially stable and facilitates creating a loyal bond with their customers. By proper teamwork, one can create a positive working aura and boost the overall performance level of the organisation.
7). Optimistic:
Taking hundreds of calls per day is not an easy job. Feeling a bit agitated is acceptable. But at the end it's your job. Therefore, arguing and complaining about it won't help. The agents should be calm and should not take anything personally. This is the only way to create an optimistic environment around them.
Conclusion:
In order to maintain the quality services of your organisation, it is important to pick out the best agents all by yourself.