Building, decorating and designing a home is one of the most expensive projects that most people ever take on. Their home is the place where they go to not only relax and rest, but also to raise their family and entertain their friends.
Most people do not have unlimited funds to work with when designing their home, so finding ways to create the home they want without going over budget is the goal. Despite popular belief, there are a lot of tricks anyone can use to get an expensive look without a high price. Here are seven inexpensive ways to make your home look more expensive.
Hardwood Flooring Alternatives
Hardwood floors are often the first feature people want to upgrade to in their homes when they want a more expensive look. However, today there are laminate flooring examples that not only look just like the real thing, but also cost a fraction of what real hardwood flooring would.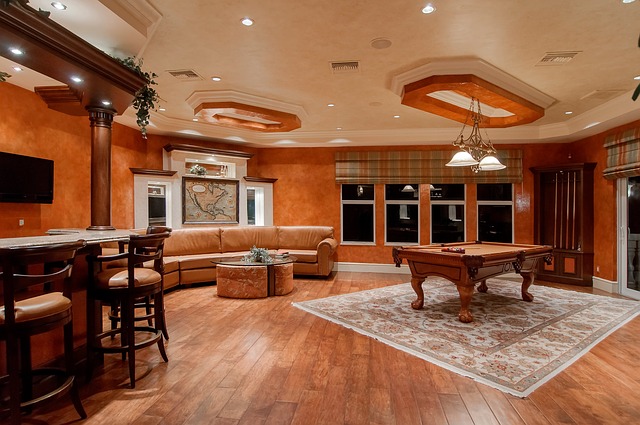 Clear Out the Clutter
It is common for people to want to fill their homes with a lot of things to show their personality and also make it look like they have a lot of expensive things. In reality, this look can make the home not only look cluttered, but also cheap. Minimize the clutter to keep things looking neat and clean.
Make your Own Hardware
Little hardware items around the home are often the perfect finishing touch that can set an average home over the top. Buying new hardware for things like the kitchen cupboards can be costly, so instead, make unique pieces that well set the home apart from the rest.
Add a Rug
Rugs are a great way to add style and class to any room of the home. Many rugs are expensive, however, so look for secondhand rugs at flea markets and other secondhand stores. Anyone can get a great rug for a fraction of the new price if they look in the right places.
Draw the Eye up
Tall rooms, high ceilings and big windows are all features that make a home look regal and beautiful. Even if a person cannot afford to add these features, they can create the illusion to make their home look instantly more expensive. Try adding floor to ceiling curtains or a tall bookcase.
Mix Modern with Classic
Styles and trends change in home décor every year. Most people like to stick with the same basic décor and change only small items with the seasons to save money. Try mixing classic elements like a chandelier with modern items like painted reclaimed wood furniture.
Play with Texture to Add Dimension
Different textures in the home may seem like a small and unnoticeable feature to pay attention to, but different textures that complement each other can change the entire look and feel of a home. Try adding things like crown molding around the ceiling or a backsplash in the kitchen to make the home look stunning.