Moving is a maddening task. Apart from the physical pain one experiences, it tends to exhaust one mentally and emotionally. You need to try too hard to keep things organized while uprooting your entire life from a specific place. Luckily, there's one way to tackle things and keep everything well organized – hiring professionals. This is definitely a must do for all home owners to ensure safe and happier move in a timely manner.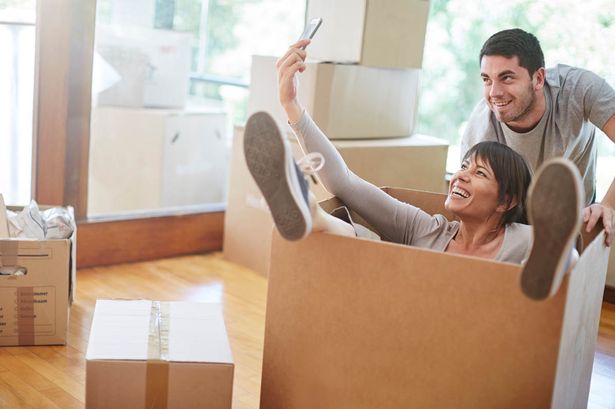 Listed below are 7 helpful house moving tips straight from experienced experts in the field to ensure you a stress free memorable move:
Tip 1. Prepare a Detailed List
A detailed list on what to do, when, and how is crucial to make your move hassle free. The best thing to do is to prepare a list of things you would like to move, things you don't need, and when you would want to start packing. Make another list of fragile items at your home. If you have kids and pets at home, keep a list of essentials they would need during and immediately after the move. Do not forget to prepare the list of important documents at home such as insurance, credit card statements, loan documents, lease agreement, bank statements and others. If possible, keep the documents with you packed securely.
Tip 2. Get Rid of Things You don't Want!
This is certainly what's going to make your move easier and comfortable. So prepare a list of things you wouldn't want to take and those that aren't useful anymore. Try selling some online, to friends or arrange for a garage sale. This will fetch you some money and leave you with lesser load to carry. Also try donating some of the unused stuff to the needy. Gifting some to your friends is not a bad idea. Other things that aren't worth using can be trashed.
Tip 3. Relax
You must get a good night's sleep the night before. Try relaxing and pampering yourself a little by watching a movie, ordering your favourite food, speaking to friends or simply jotting the exciting things you would be indulging at the new place.
Tip 4. Packing Supplies
Since you would be doing all the packing prior to the final move, it is crucial to get all essential packing supplies ready. This ensures adept packing and saves time spent on making multiple trips to the market. Here is a list of some of the important packing supplies you must consider purchasing:
• Moving boxes of different sizes and shapes (small, medium, large)
• Packing tape
• Packing paper
• Coloured markers
• Sticky notes or labels (for labelling boxes)
• Stretch wrap
You may also use your own suitcases, hampers, and other plastic storage containers for packing items. This helps in minimising boxes used. Rolling suitcases make for a better option. Vacuum sealing clothes helps create more space and also moves clothes easier. This is one of the house moving tips you should take seriously.
Tip 5. Prioritize your Packing
It is crucial to prioritize packing to make things simpler. You can start off with packing things that is not frequently used. All of the fragile items should be packed with care and special time should be allotted for the same. It really helps to prepare a document stating things you would pack first, second, third and so on.
Tip 6. Hire a Mover
This is one of the most important tips to follow. This will make your move safer and completely organized. Research on various movers and packers online and read about their services. Also check out reviews and testimonials posted by past clients. You may even speak to your friends and relatives who have used this service in the past. Get quotes from 6-8 reputed companies and compare them before making a final decision. It is important to find a reputed mover that has insurance.
Tip 7. Pack Prior to Move
Try packing things in advance to avoid all kinds of stress. The best way to tackle this task is to empty one of the rooms in your home and start taking one room to pack at a time. For instance, you can start packing goods from least used room. Keep labelling each box in bold letters and also mention what goes where. Prepare a box of essentials that will go with you comprising of items you will use on the day of move once you reach the final destination.
Avoid make your move harder than it actually requires being. Try approaching for help whenever required and exploit all kinds of resources available to you such as internet, friends, professional packers and movers and smart tools and equipment that facilitate easier smoother move.
Hope the above listed house moving tips help you enjoy a hassle free enjoyable move. At APM Packers and Movers are committed to offer the best moving experience to clients at all levels.