Joomla is one of the most popular content management systems. It has been downloaded for many millions of times by users. Folks keen of delivering quality content to users should consider using the platform. But, what's Joomla? In essence, Joomla is derived from a Swahili word "Jumla" and it means, "all together". Just like Drupal and WordPress, Joomla is also a free open-source framework. It allows us to publish content easily on the Internet and intranet.
Codes are written using PHP and MySQL is used to store data. There are also other components, such as search, polls, blogs, newsflashes, RSS feeds and online communities. Joomla can be enhanced to support all kinds of websites. From straightforward personal homepage to a highly complex business intranet. Joomla is an award-winning CMS solution and it can be used by non-techies conveniently. There are multiple content management tasks that we can do, such as copyediting and adding photos.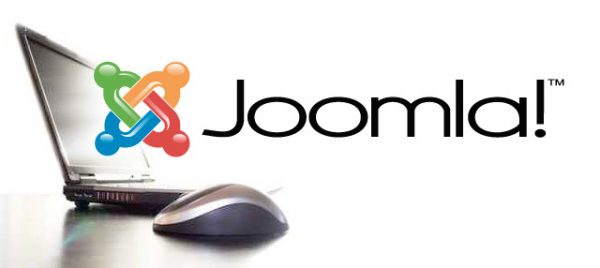 Here are benefits we can get from using Joomla:
It's free:
It can be rather hard to believe that a complex system like Joomla can be free. We are able to freely download the newest Joomla version right now and it is an excellent alternative to many commercial platforms. Special license is not needed when we download and install Joomla.
It's simple:
WordPress is often the first thing that's mentioned when we talk about simple CMS. In fact, it is very simple to perform various changes in Joomla. People without technical or programming skills can publish articles easily with Joomla.
Complex packages:
Users have the option to choose between thousands of extensions and customizable templates. They are all very easy to use. The powerful search feature should save time and we won't have problem building proper components from scratch.
Flexible access:
Joomla administration interface is operated using standard web browser and it isn't necessary to be at workplace when proofreading and editing content. Editing and adding content can be performed at anytime. Provided that we have an Internet connection and proper computing device, it should be incredibly easy to access Joomla.
Excellent architecture:
Joomla is properly organized with good navigation system and centralized database. The layout of Joomla-based websites is consisted of different modules, containing banners, footer, header, sidebar and others.
Multiple language support:
There's built-in support for many different languages. It means that a company can easily reach out to diverse foreign markets. Creating multilingual interface is easy to do.
Integrated cache management:
There are different caching levels for Joomla, such as module caching, view caching and page caching. This arrangement should improve overall efficiency, making things load faster and increasing the performance of Joomla website. It's the reason why many newspaper and media companies choose Joomla compared to other systems.
Overall, Joomla is an excellent future-proofed platform and it can run on different devices. The support for LAMP (Linux, Apache, MySQL and PHP) configuration ensures that Joomla remains versatile and relevant for many years to come.