The 21st century is a technological century when the whole world has become fully connected and new advances have progressed in breakneck pace. The technology already invades all areas in our lives. In order to make entire lives easier, we should be able to take full advantage of the benefits and features of the current technology:
Set alarms:
Alarm clocks are standard tools to keep us organized and productive. Not only that they allow us to wake up at specified time; we can also set up blocks of time for specific tasks. Alarm apps are available for smartphones and they can be used for various activities. There are also free programs for laptops to set times and alarms on our computer. They can help us to get back to work faster.
Track your hours:
We should know how much time we are really spending for activities like online shopping, email and social media. There are online services that can help us track our hours, such as RescueTime.com. It is important for us to properly track time on many activities. It can be quite surprising how much time we have spent on various non-productive activities when we don't pay attention. Productive people are honest with how they use their time and they try to eliminate wasted time. This will allow them to finish a project much faster.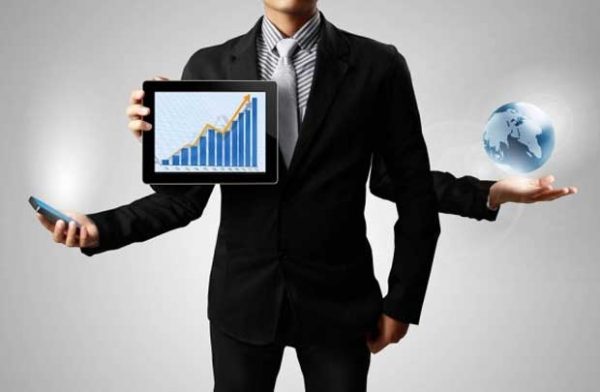 Join online groups:
There are forums and social media groups that are dedicated for people who want to maintain their productivity. We could do a search at Facebook and Twitter to find groups that are related to our preferred topic. We should keep in mind that we want these groups to improve our productivity, instead of reducing it. It can really be useful to find support and information from like-minded individuals.
Track your progress:
We don't really need dedicated tracking software to monitor our progress. Well-designed Excel table can be used to track our progress. The table can be printed and we could use a pen if a task has been finished. After a week, we could start to see inefficiencies in time utilization and we will be able to become more productive.
Set reminders:
There are reminder apps that we can install on our smartphone. These reminders can be delivered as notifications or alarms. With proper reminder apps and programs, we could keep specific schedule in our brain. We will be able to let the technology does its job. It means that our brain is able to do its real work.
Brainstorm:
Any productive person performs brainstorming sessions periodically. There are multiple mind mapping apps and programs for mobile devices and computers. They allow us to capture ideas in proper visual format. Mind mapping is a great way to figure out our next steps, so we will be able to determine priorities and achieve our goals. We should try to explore our thoughts and ideas, so we should rely on these brainstorming sessions to achieve that.