After Mandarin and English, Spanish stands as the third most popular language used in the world. Spanish is used by more than 350 million people of the world as their first language. And as a second language, Spanish speakers are over 400 million in around 24 countries. The language has a rich culture and vocabulary attached which adds to its uniqueness.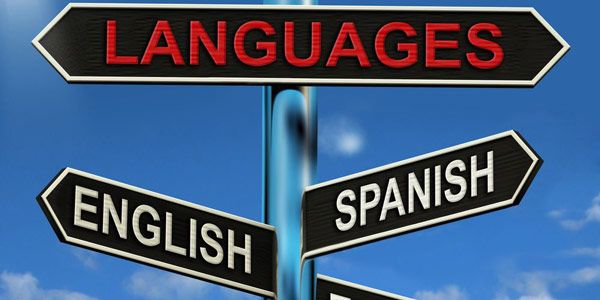 Because of its wide use, Spanish is recognised as an official language. Its importance makes it crucial for the non- Spanish speakers to know well about the language and its translation so that there are no problems in legal translation process.
This article shares some essential considerations while translating your documents into Spanish. Following the pointers mentioned-below can ensure that your projects undergo adequate translations.
Never look for word to word translation
When you have to translate a document or any other written piece, word to word translation cannot be possible. Translating every word according to its literal meaning can entirely change the context of the sentence and thus, meanings will be changed. Re-structuring the sentences becomes important in the translation process. Sometimes, sentences sound perfect in other language, but to make them sound well in Spanish too, you have to reframe the sentence a little. Make sure you do not end up changing the meaning in this process.
Passive voice in English becomes Active Voice in Spanish
The passive voice sentence formation in English cannot be possible in some other languages. Spanish is one such language which cannot be translated into Passive form. The native Spanish is used for impersonal sentences, with or without a subject. Thus, it becomes important to translate the passive English form into Active Spanish while translating.
Do not trust Online Translation Tools
As official documents require high level accuracy and perfection, one should not go for using online translation tools. It is a great risk to translate important legal or official documents using an online translation tool. The computers can't function as humans do, thus, they will not be able to match the meanings exactly as stated in the documents. instead , they would provide a word-to-word translation, which as said above, is bad for you documents. Trusting a computer or any online software is the worst method of document translation. It is ok if you wish to translate a word or two, but not advisable for important work.
Look for a native Spanish translator
Although, it is not very difficult to translate from English To Spanish accurately, but it becomes difficult to indulge the culture of the country into the translation. Opting for a Spanish native translator will help you to meet this shortcoming as these translators will ensure high accuracy translation with idiomatic language and good frequency. The knowledge of the culture is best possessed by native speakers and translators, resulting in minimum gap in the translation and use of accurate language features.
Make sure that the translation is accurate
Adapting a different language does not only mean using correct words, but it also requires using correct style and tone of the language. It is difficult to adapt to the entire culture effectively in a short time but hiring a professional Spanish translator can serve the purpose. These professionally qualified people make sure that the documents are translated fairly and accurately. Without such assistance, it is difficult to meet the guidelines of legal documents as set by government for legal spanish documents.
There can be some hidden language nuances: be aware  
As you know, English belongs to Germanic language while Spanish is a Romance language. There is a difference in pronunciation, use of grammar, sentence formation and writing style. While making  translations for professional purposes, these language nuances cannot be acceptable.
Thus, the best way to optimise your time and company's resources is to transfer the work of translation to professionals. You will not have to waste your energies on inefficient output. The professional services can provide quality translation in minimum time.
For More Information Visit: The Spanish Group