Planning your birthday party? Everybody knows what is the most talked about thing on the party preparation lists, yes it is the food. So planning something that is good enough to impress your friends and relatives is quite a mind-boggling task. Have you thought of food trucks though? Yes food trucks, they are the new cool thing in the food market. You have some of the best options for your birthday party catering in San Diego, so you get the best food trucks for your party. In this blog, I will tell you why you should hire one for your next party.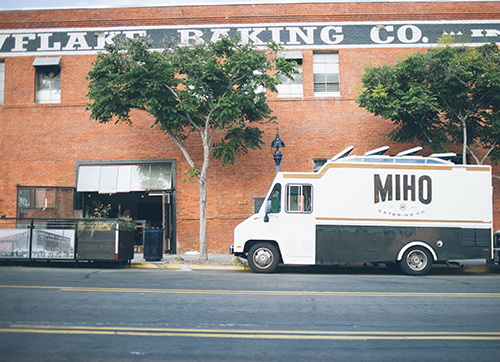 1.No preparation stress: There is a lot to do for you and your family on your birthday. Attending guests, collecting and storing gifts, are already a lot of work, so you do not want the extra stress of food preparation and serving. What better than a food truck to avoid all the chaos. Hiring a food truck will cut down a lot of work on your part, and you can enjoy the time with your friends spending more time with them.

2.The menu of your choice: Food trucks do necessarily do not come with the fixed menu, so you can get all the things on your list to get on to your menu card. Unlike few catering services that have a particular menu and limited items on the list, food trucks will spoil you for choice.
3. They are cost effective: Why spend a fortune on expensive catering services when you can get all that for a much lower price. Food trucks come for a lower budget than the catering service and also minus all the preparation and new dining sets cost. Which you can use for other better things in your party.
4.Get two in the price of one: Continuing with our previous point, the low-cost food trucks will leave you to experiment with different options. Now when you save all that money by not getting one catering service with a specified menu and limited food option, you can two or three different food trucks depending on your budget. Make you get all with different themes and menus. How about impressing your guests with all that variety of lip-smacking food. So dial to your nearest San Diego birthday party catering service and book one for yourself.
5. Keep it fresh: Food trucks generally do not carry already prepared food, rather they cook on orders placed then and there. What is better than the steamy hot food that is also freshly prepared. So not only variety you get the assurance of fresh food and also no wastage.
6. It is quicker and cool: The one of the most important thing about food trucks is that they take a lot less time to set up. Just keep a spot ready for them, and all they have to do now is yes you guessed it right- park. The setup is not only quicker but also looks very chic and vibrant. Food trucks in different shades add to the fun theme of your party.
So if you have not already got a food truck booked for your next part, do it now. If it is late night party and you need munchies for the stretched party, food trucks will take no time to set up.