If you're a homeowner, you know that regular upkeep on your home is vital to its beauty, functionality, and value. Performing scheduled maintenance on your central air conditioning system will help it run efficiently and prolong its lifespan. Regular maintenance will allow you to avoid costly unexpected repairs and high energy bills due to an inefficient unit. A well-maintained air conditioning system will give you years of trouble-free service. So, what should you do to keep your system humming along? Here are five tips to get you started.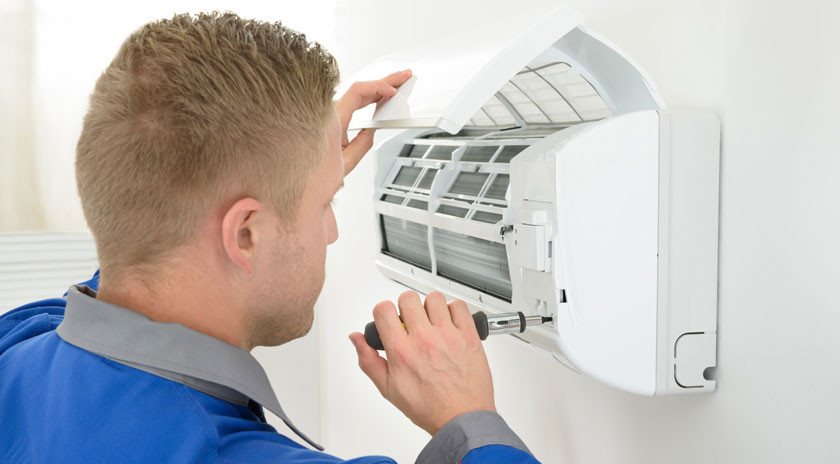 Clean The Unit's Filters And Replace When Necessary
This is one of the easiest tasks you can do to help increase the efficiency and extend the life of your central air system. You'll want to set up a regular schedule to check the filter. A good rule of thumb is to check it once a month during peak-use seasons and at least once every three months during off seasons.
If your air conditioner has a reusable filter, usually a quick rinse is all it needs. If your system utilizes a disposable filter, don't hesitate to replace it when necessary. Air conditioning filters are generally inexpensive, and a clogged filter can dramatically reduce your unit's cooling power. Filters full of trapped dirt and dust also spew more pollutants into your home which can trigger asthma or allergy attacks.
Clean Air Conditioning Vents
Cleaning or changing your air conditioning unit's filter is a great first step to maintaining a healthy, efficient system, but don't forget to clean its vents as well. Vents are typically located in walls or ceilings and allow cool air to flow in and warm air to flow out. Allowing dirt and dust to build up in these areas will reduce your system's efficiency and cleanliness.
Keep An Eye On Your Thermostat
This is often overlooked by homeowners, but checking your thermostat to ensure it's functioning properly is a good idea any time of the year. After all, you don't want your system trying to cool when it shouldn't, and your thermostat directly controls this. Consider replacing outdated mechanical thermostats. Modern programmable thermostats allow you to program your system to suit your needs. They will keep your house cool in summer and warm in winter with very little oversight from you.
Check Your Outdoor Unit's Condition
Just because your air conditioning unit sits outside doesn't mean you should never look at it. When was the last time you checked it? If it's been more than a few months, it's time to have a look. Natural elements like leaves and snow can bury your unit, causing it to work much harder, or not at all. Small trees and shrubs can grow too close and choke off an outdoor unit's airways. Backyard animals can cause damage by building nests or gnawing at wires. A quick look once a month will help you avoid any surprises.
Bring In An Expert
Although your system may be working fine, a professional inspection never hurts. Qualified technicians can check the unit's condenser and electrical connections and make necessary adjustments. They can ensure the unit is well lubricated, have a look at your thermostat and wiring and give you peace of mind by letting you know everything is operating as it should be. It's always best to be proactive!
AC Masters of Mesa, AZ was founded on the principle of providing Phoenix area residents and businesses the highest level of service at affordable rates.