Car renting in Europe can be a wonderful way to further enhance our vacation experience. It allows us to expand our destination list and reduce overall costs. By being well informed consumers, it is possible for us to avoid any unexpected charges. Here are things we should know about car renting in Europe.
1. One Way Car Rental
People often choose round trip airline tickers because it is cheaper, especially if they seek to return to their cities after several days or weeks of trip. Unfortunately, car rental services may not offer the same kind of service. In Europe, many car rentals offer one-way fees, by picking up cars in one location and dropping it off in other locations. One way car rentals should be reasonably affordable and people can save a lot of money with this. As an example, travellers can fly into Paris and then fly out of Bordeaux in a couple of weeks. Travellers could find it helpful if they don't have to return the car to Paris, but in Bordeaux instead.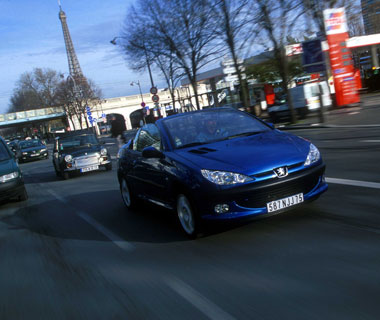 2. Understand Insurance Options
There are multiple insurance options in Europe, as an example, we could purchase them locally. However, we should be aware of the any deductible amount if we do this. In the event of theft or car damages, we should know whether we will still be held financially responsible. Another way is to check whether our credit card plan already includes car rental insurance. It would be great if we can get something from our credit card company and this may save us money. People who have Platinum or Gold cards have better chance of getting covered. We should inform the insurance provider about countries that we plan on travelling to.
3. Manual Transmission Cars
Many people book their cars one month in advance, but unaware that they will get manual transmission cars. People in Europe habitually drive manual transmission cars and this should be reflected in the cost of our rental car. If we insist on driving automatic cars, we could find ourselves paying $1,000 dollars more in rental fees. Before travelling in Europe, it is a good idea to learn how to properly drive manual transmission cars to save costs. It should be noted that car rental insurance don't cover damages caused by drivers' negligence, such as burnt out clutch due to improper use of transmission.
4. Check Local Fuel Policy
Many car rental providers include a full tank of gas in the fee, so it would be a good idea to return the car with nearly empty tank to conserve cost. Returning the car with more than half full tank can be rather costly, considering the high gas prices in Europe.
5. Know About Local Laws
We should familiarize ourselves with local signs, speed limits and driving laws. Each European country may have different rules, so we need to ask around before we cross the border. As an example, we should be prepared to drive on the left side if travel to Ireland or the United Kingdom. We shouldn't get caught with improper documentation, because this could cause us to pay the on-the-spot fine.