Learn about things everyone should know about flat rat shipping.
You have a ton of great flat rate shipping options with the major U.S. carriers these days. But before you get started with your carrier accounts and shipping the products from your online business, there are a few things that you should know about first. We'll help you stay up to date with all your carrier options in this quick breakdown that teaches you the simple facts and options that you have with flat rate shipping, discounts and even volume price breaks.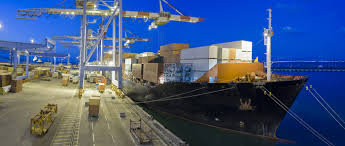 Know Your Carrier Options
You have three basic flat rate shipping options from the major carriers these days. Top contenders include: USPS, UPS and FedEx. But each one charges in a different manner, and no single carrier is the best solution, but rather a unique mixture of them all is the smartest choice. For instance, Priority Mail by the USPS is a great way to ship packages under 20-pounds at a bargain price. But UPS and FedEx offer better rates once you exceed a certain weight limit, making using a mixture of the carriers a better choice for your budget.
Look for Built-In Discounts
Some carriers offer built-in shipping discounts on flat rate shipping. For example, FedEx offers negotiated rates for their larger volume shippers to encourage them to use their service over UPS. By comparison, UPS offers the same thing to earn your business over FedEx. Of course, USPS does this too with their lucrative Commercial Base and Commercial Plus pricing offerings.
Use A Shipping Management Program
One of the surest ways to improve accuracy and increase efficiency while decreasing labor costs when flat rate shipping is by using a shipping management program. These programs help you edit, manage and generate postage and labels for all your shipments. They save you hours of time and lots of money because they automate many manual processes for you and help improve accuracy overall.
Don't Be Restricted By Labels
Make sure you research what your label options are for flat rate shipping. Doing so can help you avoid overspending on labels. Look for flexibility with shipping labels. Newer solutions let you print all-in-one forms that include an invoice and comment card from any laser or inkjet printer, helping you print more labels faster and for less money.
Research Pays Off
One final tip that can be offered is to do this one important thing: conduct ample research. Look into the products and solutions that you are considering using first. Test drive any software you are interested in to make sure it's a fit. Contact carriers and inquire about flat rate shipping options. Be well informed and you can make the right decision for your business needs.