A standing shower is a space that only contains a shower. It makes a great addition to your master bathroom as it adds some style and sophistication to any master bathroom. Here are a few reasons why you would want to get a standing shower and how to work this stylistic choice into your upcoming bathroom remodel.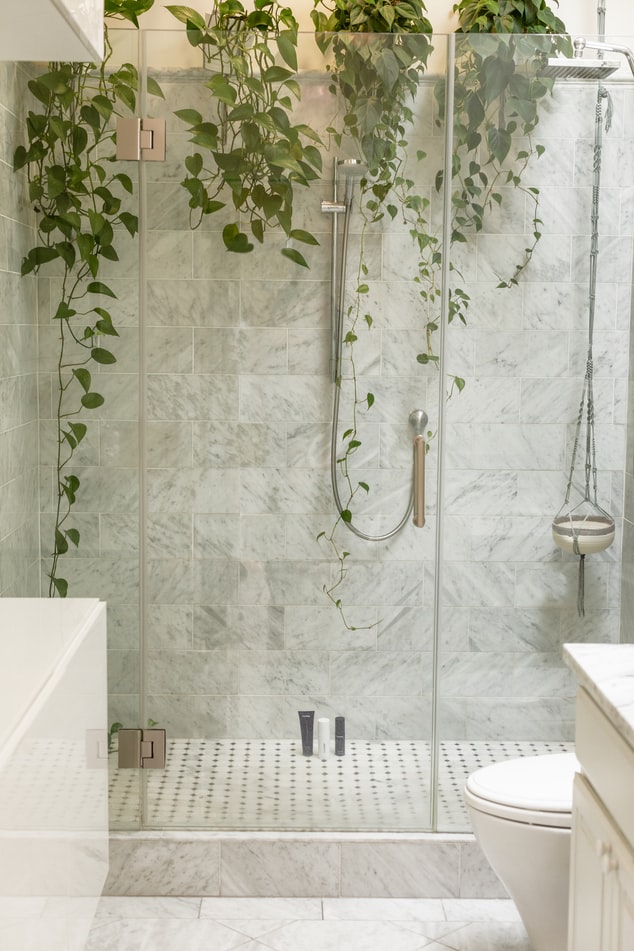 Space
Generally, the master bathroom is going to be the largest bathroom in your home. That being said, you may still want to save space for other amenities. A standing shower is a great way to do this. The frameless glass door can also make your bathroom look much bigger than it is if space is an issue for you. Finding a style that matches your bathroom even if space is limited is a great way to ensure that your master bathroom really fits thematically into the rest of your home. This is also a really good call for anyone working with smaller apartments that want to have their bathroom stand out. Having a standing shower versus a traditional setup can really help make your home stand out.
Minimal Maintenance
No one wants to have spend a lot of time maintaining a bathroom. One of the advantages of having a standing shower is that it generally is a pretty low upkeep option. In general, all a standing shower needs is a weekly cleaning and maybe some drain cleaning every now and again. If you spray and wipe down your shower on a regular basis, then you will be able to keep it clean and looking nice for a long time. This, in turn, will help your whole bathroom stay looking good for longer. When you are choosing a material for the shower walls and floor, keep maintenance in mind, as getting something that is easy to clean would also make it more appealing to potential buyers and current occupants alike.
Stylish Design
A tub and shower duo is one of the most common types of shower setups. Switching to a standing shower can help make your bathroom stand out more than the rest. If you decide to get a tub to shower conversion, then you have many designs to choose from. Depending on the design and materials used, the price will probably vary. However, you will likely find one that is within the price range that you are looking for. With a standing shower, there are many stylish fixtures and shower heads to choose from. All of these really help catch the eye and will ensure that your shower is unique from all of the rest. This can give you a feeling of satisfaction because you know that your bathroom is unique.
Easier to Use
It can be difficult for people who have limited mobility to get in and out of traditional shower and tub combos. Standing showers are ideal for people who are disabled, elderly or have young children in their home. It will be easier for one to walk in the shower. Installing additional safety railings would also be helpful if you are getting a standing shower to aid a person with disabilities or someone who traditionally has trouble getting in and out of the shower without assistance. With a standing shower, there are a range of options to choose from such as hand rails and non slip flooring that will help keep your loved ones safe.
Increase the Resale Value of Your Home
If you plan on selling your home in the future, then you should make renovations to it that will help increase the value. The master bedroom and master bathroom are two places that can really draw people in or turn them off. If you have a more stylish and modern design to the bedroom and bathroom, people are going to be more likely to give your home a second look. By putting in a standing shower and potentially adding a separate, jacuzzi style tub, you can make your master bathroom much more appealing for potential homebuyers. Even if this type of home remodel ends up being more costly, it could give you greater returns when you are deciding to sell your home.
If you want to enhance your master bedroom, then you should consider adding a standing shower to it. A standing shower can help you save space and requires minimal maintenance. There are also many designs that you will be able to choose from. Furthermore, a standing shower is easier to get in and out and it can help you increase the resale value of your home. When you are working with a remodel of this nature, having a professional to help with the process is essential. Because you are likely to be dealing with plumbing and other complex processes, finding a professional to get the job done for you would be the best course of action.