Gainesville, Florida, is home to Florida's largest and oldest university which attracts visitors involved in education, medicine, and cultural events. The preservation of historic buildings and local beauty attracts tourists year round. While Gainesville is known as another fun-in-the-sun Florida location, it also has some pretty amazing theater entertainment as well. Plays, dance, live music—it's all in Gainesville at a variety of venues both large and small. Check out a sampling of the best entertainment for culture buffs.
The University of Florida Performing Arts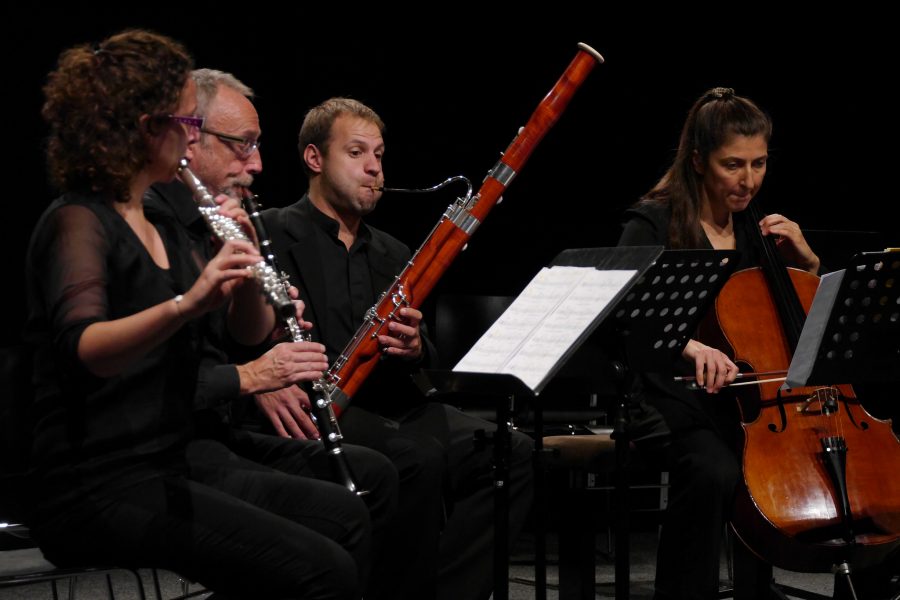 Choose from a wide variety of events that are held in several different venues on the University campus, including:
Phillips Center: A spacious, 1,700-plus seating theater that is home to Broadway shows, musical ensembles, and storytellers.
Squitieri Studio Theatre: An intimate 200-seat theater that puts you up close to the artists, featuring live music and experimental performances.
UpStage: The main stage at Phillips Center which was converted into a jazz club with appetizers and a cash bar. Limited to 180 seats, each seat offers you a great view.
The Hippodrome Theatre: Founded in 1972 by six artists, The Hippodrome Theatre has had several homes over the years, from a converted hardware store to the historic Federal Building to its current home at 25 SE 2nd Place. Today, audiences enjoy live performances as well as foreign, limited-release, and experimental films. Located in the lovely historic downtown district of Gainesville, you can include a walk along tree-lined streets and parks, or browse local food vendors and novel boutiques before catching a show.
Definitely check out the selection of restaurants and local craft beers to satiate your appetite before or after a show. As you can imagine, Gainesville can be a busy place thanks to all the activities it offers, so plan on making restaurant reservations and booking a hotel close to your preferred venue in advance.
Acrosstown Repertory Theatre (ART): Founded in 1980, and located at 619 South Main Street in the Historic Baird Center, the Acrosstown Repertory Theatre promotes both the great plays of the past and the development of new performances. Described as intimate and cozy, the repertory is run by volunteers who just love performing. Offering about a dozen productions annually, you can select from a range of performances that includes dramas and family-friendly comedies.
The Gainesville Community Playhouse: This is one of the oldest community theaters in the state of Florida, located in the Vam York Theater at 4039 NW 16th Boulevard. From their very first play that was produced in 1927, through a move in 2006 to their current location at the Vam York Theater, the Gainesville Community Playhouse continues to present dramas and musicals that please all audiences.
The Actors' Warehouse: Located at 619 NE 1st Street, the Actors' Warehouse community theater was founded in 2011 and strives to increase theatrical diversity in casting and programming. You have the opportunity to attend both well-known plays and plays written by local talent at this venue.
Whether you prefer an experimental theater performance, classical music, or a family-friendly play to entertain all ages, Gainesville will satisfy the curious culture buff in you. Check out the calendar of events at each of these venues and start planning your whirlwind tour now.