After completing the high school, it is a dream of every student to take admission in one of the best colleges of town. However, the story doesn't merely end here because you have to make the most out of this four-year program. If you have successfully become a part of the top rank college, you need to plan each and every day smartly.
Your parents are willing to spend a great deal of amount on your education. To satisfy them, it is your responsibility to give your best for attaining remarkable grades. Each year, thousands of students get enrolled in colleges, but very few of them pass out with outstanding results.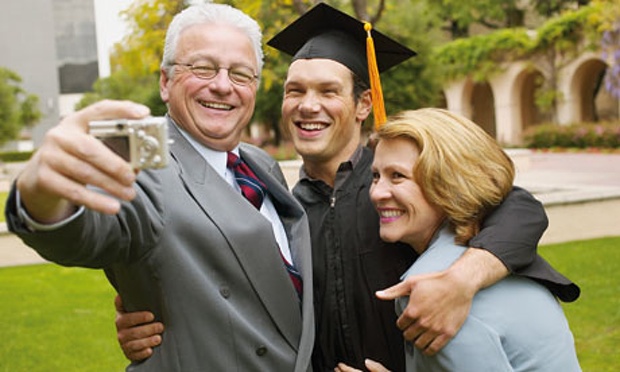 It is due to the reason the time has finally come when you should keep an eye on these below mentioned incredible tips. Each of these tips has been made to help you survive your graduation period effectively. Not only survive, but to make it a memorable one.
You Should Aim to Be the Bright Student
The approach is quite typical, but actually works. You should aim to be the brilliant student of your class. This way, you can open enormous opportunities for yourself during the period of four years. To be called as a bright student, you should look for unique ways and among all prioritizing studies always comes first. Other than studies, maintaining a nice and well-mannered attitude with professors and seniors can also turn out to be a valid reason to become an ideal student.
Never Hesitate to Make Friends
Making couple of friends is simply not a legitimate approach to survive a college life. Instead, you need to make number of friends to get known in a short span of time. To make it happen, start socializing with your classmates. But, make sure to stay connected with the students who are serious and attending classes with an aim to study. College is a place where you will meet hundreds of students, but identifying the best one is up to you.
Participate in Extracurricular Activities
Apart from academic activities, it is necessary for you to release the study stress and stay fresh. Therefore, it is mandatory for students in several top colleges to participate in extracurricular activities. Somehow, if your college is not habitual of arranging this sort of activities, you can convey your ideas to the management.  Activities like sports week, rave party, theater, dance competition and concert can revitalize your mind.
Try to Be in the Good Book of Your Teachers
One of the best and sensible ways to live an unforgettable college life is to be in the good of teachers. It can be possible by taking active role in class activities such as quizzes and contests. If you are curious, interactive and most importantly hard working, you can easily get numerous chances to stay in front of the eyes of your course instructors.
In short, you need to focus on study at any cost to become the favorite student of your teachers.
Stay Organized
As said earlier, you need to make the best use of each day at college life. And, the astounding way to make it possible is to stay organized. It actually means that you should create a perfect plan and follow it throughout each semester. You will find majority students not following this amazing strategy. But, if you are serious with your future, you need to make sure that every step you take at college will have a positive impact to your life.
Concluding Thought:
Earning a graduate degree is not everything. If you want to see yourself in a great position after completing your college life, you should live every single day of it in a proper manner.
Author Bio:
John Bishop is a senior career counselor at a well-reputed career counseling firm. He has been associated with the field of career counseling for ten years and students buy assignment from Finest Assignments to follow his career tips.