You've got the lift tickets, you've planned the hotel, and you double checked to make sure you packed gloves. But dreams of hitting some fresh powder can distract even the sharpest of minds and cause avid skiers and snowboarders to forget some must-have items when planning a ski trip abroad. To make sure you stay on track, below is a list of often forgotten items that you will surely need when hitting the slopes.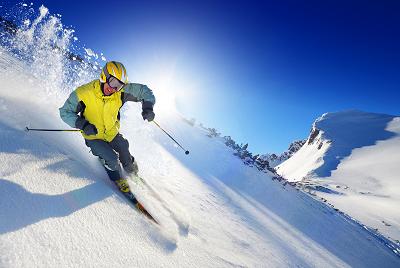 Insurance
It may not be the most entertaining of topics, but insurance is something that every skier and boarder should have settled before departure. If you already have extended coverage for yourself, be sure that you have the necessary documentation in the event that you are injured on the slopes. If you currently don't have medical coverage, you may want to consider purchasing some. Even some of the most seasoned skiers have been rushed to the hospital with serious injuries which require extensive treatment. Treatments are by no means cheap, so it's best to arm yourself with insurance. Most policies start from around £50, but shop around and see what works best for you and your health.
Sunscreen
The world outside your window may be covered in snow, but that doesn't mean that you should ditch the sunscreen. The UV rays that bounce off of that amazingly white powder are hitting you at full strength, meaning that these rays can do a whole lot more damage than if you were to stand outside in the sun on a snowless winter's day. After planning your trip with a company like Snowfinders (www.snowfinders.co.uk), do yourself a favour and toss a tube of sunscreen into your luggage before you forget. You'll be glad you did.
Lip Balm
Harsh winter winds and tons of sweat can lead to some extremely chapped lips. Not only are chapped lips painful, but they can be unsightly and cause you to feel a bit self-conscious about your appearance. Lip balm costs no more than a few pounds, and some are even specifically designed to withstand cold temperatures and harsh UV rays. It's a worthwhile investment.
Multi-tool
The always handy multi-tool can prove to be invaluable. This tool can save your mates and yourself time and even money by allowing you to do your own adjustments to your skis and snowboards on the go. These tools can even be tucked into your gear so skiers and snowboarders can make adjustments while on the hills.
Snacks
For those who are looking to make their ski or snowboarding adventure a full day event, snacks are a must-have. But not just any snacks will do. Focus on choosing high energy snacks that are packed with quick release energy and lots of protein to sustain your body and keep your hunger at bay. Energy bars and trail mixes are a great go-to, as is fruit (dried may be the best option as it is lighter and more portable). For a quick pick-me-up, toss a chocolate bar or two into your gear bag.