Fall is in the air, which means autumn favorites will soon be on your dinner plate. Avoid the guilt this fall by opting for healthy fall recipes. Healthy autumn recipes are just as delicious as their calorie-ridden counterparts, but allow you to enjoy the flavors of fall without worrying about your waistline. Check out these five popular, healthy and easy recipes for the fall.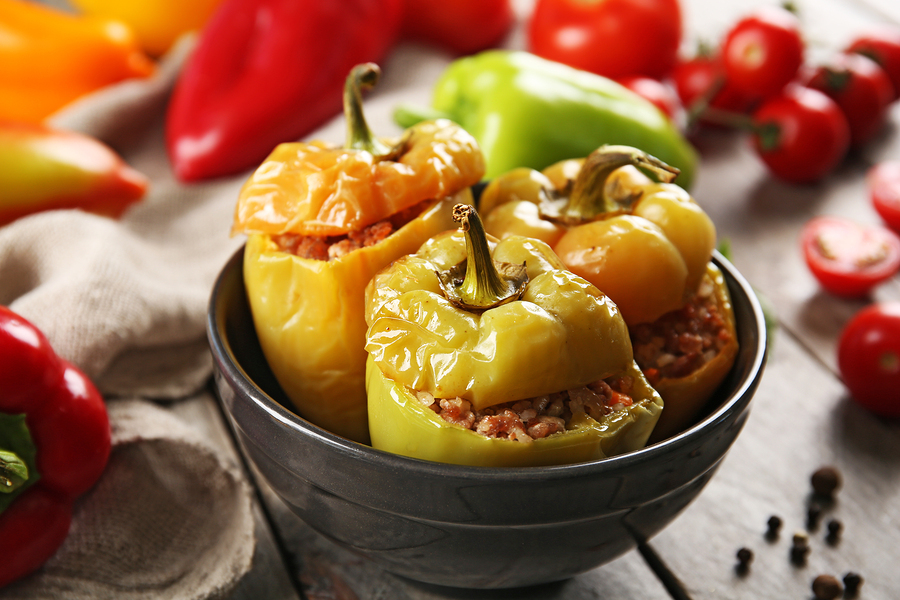 Have an overabundance of squash from the year's harvest? Use it to create a delicious squash gratin. This healthy side dish is a delicious and hearty pairing for pork or chicken. According to 5 of September's Best Seasonal Recipes, it may just become your new favorite side for holiday meals and family gatherings.
Recipe: Squash Gratin
Stuffed Peppers
A classic autumn favorite, stuffed peppers are the perfect meal to use up any bell peppers that are hanging out in your kitchen from the summer's harvest. Many recipes for stuffed peppers call for ground beef or turkey, but the meal is equally as delicious with the meat omitted. Brown rice increases the health factor, as does opting for fat-free or low-fat cheese. Create a colorful meal by using a variety of green, red, yellow and purple bell peppers.
Recipe: Stuffed Peppers
Tomato Basil Soup
No autumn is complete without homemade tomato basil soup. Most gardeners have an overabundance of tomatoes from their summer gardens, and tomato soup is the perfect dish for using them up. This soup is surprisingly easy to make and only requires a few basic ingredients. Don't forget the grilled cheese!
Recipe: Tomato Basil Soup
Enjoy the flavors of fall without the guilt by stocking your recipe box with healthy autumn recipes. From baked apples to squash gratin, many healthy and tasty recipes are waiting to fill your dinner table.