The technological evolution is revolutionizing the way diligent students study. Things are becoming easier. Learning is becoming more fun. Below, find five must-have gadgets for every student.
Livescribe 3 Smartpen
This pen is ideal for students for many reasons. As a student, you are hard-pressed for time. You need to be very efficient. For example, it can be very daunting to rewrite your classroom notes to your computer or iPad. Typing directly to your computer in the lecture hall, on the other hand, can slow you down. It can also be obtrusive as well as being inconvenient (think of a dying battery, distractions, etc.). Livescribe 3 Smartpen can wholly take care of that.
The pen has an infrared camera in the barrel that will capture everything as you write. It has a 2GB of memory that will record and store what you write. It also has an antenna to sync with any or all of your mobile devices. Among many other capabilities, the pen has an app that will enable what you write on a paper appear on your mobile device in real time with just a lag of a few seconds. The app offers text transcription which will happen locally on your mobile device.
Microsoft Surface 3
With a host of versatile tools and applications, Microsoft Surface 3 makes learning easy and fun. With cutting-edge inking capabilities, this gadget will soon replace pen and paper in the classroom. The device is part laptop and part tablet with no sacrifices on screen size. With its 12-inch screen and 3:2 aspect ratio, it is easier to take notes while reporting as it is possible to fit two windows side by side. A long lasting battery is also one of the selling points of this gadget: it can last for up to nine hours.
Cheat Watch
Nobody can blame you for wanting to pass the exams – whatever it takes. Sometimes you will need to cut corners because you are forced to. In most cases, some lecturers examine even what they did not teach. They give you so little and expect so much. You've got to beat the system and those odds. Welcome cheat watch. It is not as bad as it sounds. It is just a simple yet infinitely useful gadget that will help you post excellent grades.
The cheat watch features an emergency button to mute the text showing on the watch screen whenever a teacher or supervisor enters the class unexpectedly. In addition to getting out the text, it transforms the gadget into a regular clock and blocks all other buttons. To unlock would require a special combination of buttons. Moreover, the watch offers a high quality of text, is easy to use and has a 4GB of integrated memory to store all manner of media you may need.
Moleskine's Evernote Smart Notebook
If you cannot get the Livescribe 3 smartpen recommended above, get an Moleskine's Evernote Smart Notebook to get the best out of your Evernote account. This notebook is ideal for taking notes in class. It has specially formatted paper that has dotted lines to ensure a neat image when you take a picture of the notebook's page and share it to your Evernote account. The notebook also features smart stickers which enable the tagging of analog notes into your digital workflow.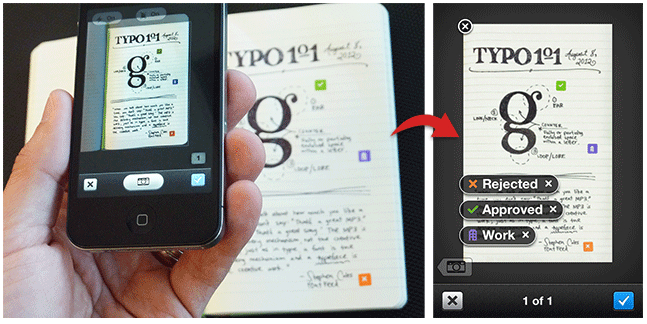 Kindle Voyage e-reader
Described by the Fiscaltimes as the Lamborghini of E-Readers, this device is an amazing contraption that every smart student should have. The perks of using this gadget include better visibility that protects your eyesight. The device uses built-in LEDs to light the e-reader's screen. Moreover, it is featherweight, weighing only 6.3 ounces- ideal for those who like schlepping around actual books. Due to its small size and easy mechanics, you can comfortably read everywhere, including in an overcrowded train. It features best-in-class page-turning technology, thus, making it easy to use with just one hand.
Truly, this is an age that does not require people to work excessively hard but to work smart.