Getting a prosthetic leg for the first time in your life is a big challenge that requires a lot of effort and time on your part. Amputees nowadays have several different options, and selecting the right prosthesis is an essential decision. Not only will you be able to use it for several years, but it can be pain-free and enable the lifestyle you desire. Choosing leg prosthesis is a very exciting time filled with possibilities and the hope to get back to your daily life routine is a welcome proposition and is quite overwhelming.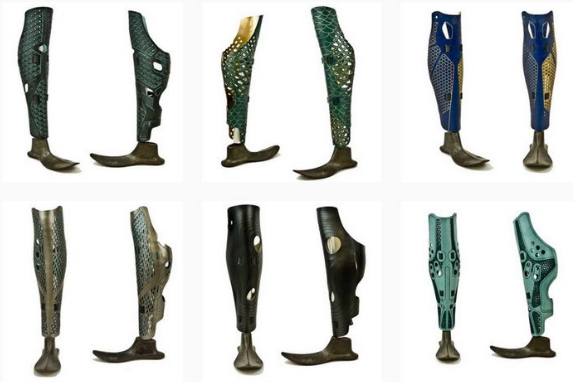 Here is a list of five essential questions people generally ask about Prosthetics.
1.HOW SOON YOU CAN GET A PROSTHETIC DEVICE
Following your entire amputation procedure, your prosthetist will let you know when you can start the process of getting a prosthesis. The process often takes a few weeks, however, it also depends on an individual case. The limb will take some time to heal and the swelling will have to reduce before the doctor conducts your fittings to ensure the best possible fit.
2. HOW OFTEN DOES A PROSTHETIC DEVICE NEED TO BE REPLACED?
There are many factors that affect the lifetime of a prosthetic device, such as there are changes in the patient's needs, a body weight of a patient, and other wear and tear on the prosthetic device. In general, the prosthetic should be made from good quality material and get fitted properly. However, a prosthetic device lasts months or years and sometimes, only a part of a prosthetic device such as the socket needs to be replaced. It is advisable that an amputee should a prosthetist at least twice a year to get the prosthetic checked.
3.HOW NATURAL WILL A PROSTHESIS FEEL AND LOOK?
If fitted properly, the latest prosthetic legs devices are more natural-looking and highly functional than ever they. An experienced prosthetist helps and guides patients choose prostheses that are suitable for their lifestyles and activity levels.
4.IS THERE ANY WAY TO DEAL WITH SWEAT?
Many of the new amputees sweat more than they normally do especially around the area of their residual limb. Efforts of learning to walk in a prosthetic leg can cause to perspire more than normal. This problem goes away as the patient get used to the artificial leg. Still, if not, a prosthetist can recommend something to help with the problem.
5. IS IT OKAY TO PARTICIPATE IN HIGH-INTENSITY AND SPORTS ACTIVITIES?
Yes, an amputee will be able to participate in sports activities, if they have the right prosthesis. Nowadays, extreme prosthetic devices are designed to accommodate any activity, from jumping, swimming to skiing and running.
To sum up, in order to avoid expensive mistakes, these were a list of few essential questions you should ask a prosthetist. Keep in mind how well a prosthetic device performs depending on who made it and how it was made.