One of the sad realities of life is aging. Although no one wants to talk about it, that doesn't mean you would stop aging if you try. You know you're not going to live forever. Sure, there are options that can make your face and body look younger when you begin to age, but what must be done to make your life easy and trouble free, so that you may age gracefully. Well, there's no need to fret about it. Just make sure you follow these tips when you hit your 50s. These tips will keep you healthy and will make you age gracefully.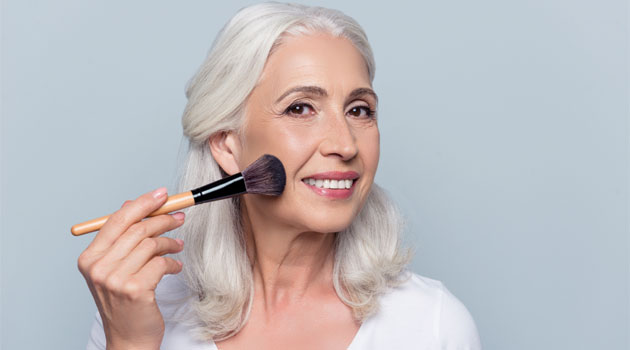 The first thing you need to see to, once you enter the third quarter of your life, is that taking care of your health must gain precedence over anything else. Here are a few things which must be on your mind once you begin to age.
Keeping a Check on Your Blood Pressure
Not treating your blood pressure can affect your body as you age. It might affect your heart, your eyes, your brain, and your kidneys as well. Also, it's best if you avoid getting tense. So, don't forget to have your blood pressure checked at regular intervals. In fact, it's really easy to do that since checking blood pressure is, as we all know, inexpensive, simple, and quick.
Protecting Your Eyes
Eyes are the most sensitive human organ. As you age, there's a chance your eyes will get weaker and it might cause problems for you. So, in order to avoid any impairment, protect your eyes once you enter the late 40s. Make sure your age doesn't rob your sight. According to PersonalEyes, it's very common to get cataracts as you age, so get your eyes examined without further delay. The experts actually suggest that you must have your eyes examined every two years until you turn 60, and then get your eyes checked each year. If you feel you're experiencing some kind of vision problems, then your eyesight might be at a higher risk. If that's the case, then visit your doctor more often.
Using Daily Aids
One of the best ways to age gracefully and with style is to use daily aids. When you age, you might experience problems in carrying out various day to day tasks. These modern aids will help you get through your everyday chores, like dressing, cooking, eating, and showering, in the most simple, comfortable and pain-free manner. For a variety of daily aids that can make aging easy, you can visit patienthandling.com.au and order the ones you like today!
Retirement Planning
Your age brings your retirement days closer. The best way to deal with it is to plan your retirement so that you can live the rest of your life in peace and harmony. The basic purpose of retirement planning is to arrange for funds and align your resources in such a way that you don't have to worry about financial matters once you retire from your professional life.
See, the truth is that we're not immortals. But the best we can do is to try not to let our age become our weakness. Thus, in order to age gracefully, the wisest thing you can do is to plan the later years of your life ahead of time. That can be done by getting timely medical checkups, using daily aids, and effectively planning your impending retirement.