Holidays, in general, tend to encourage extra amounts of festivities and borderline crazed behaviors, including drunk driving. But Thanksgiving time is the ultimate holiday for many Americans nationwide. It's the perfect excuse to gorge out on your favorite dishes, travel cross-country or even just to a friend's house, enjoy the biggest shopping deals of the year, and sleep it all off during a long weekend. But for many people across the country, one part of the Thanksgiving holiday stands out beyond all others: Black Wednesday or Thanksgiving Eve. Otherwise known as Drinksgiving, Black Wednesday is considered the biggest bar night of the year. But why is this the case?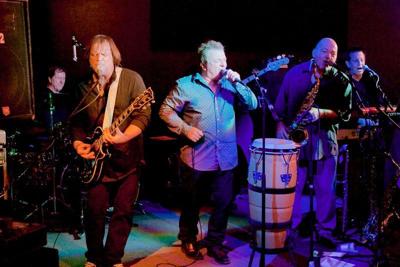 Most Americans Get Thanksgiving Off
Thanksgiving is a national holiday that is recognized by most business industries across the country. Unless you work in the restaurant industry and certain retail industries, chances are you'll have at least the holiday itself off. And since Thanksgiving is always celebrated on the fourth Thursday of November regardless of the actual date, many employers offer the respite to their workers as a long weekend. That allows the party to begin Wednesday night for those so inclined.
Kids Are Home From College
Most parents and loved ones focus on connecting and having special family time on the holiday itself. But the kids and outgoing social types tend to prefer to do their own thing at least the night before. Since college kids are home for break, they like to connect with their friends prior to heading to the family feast. Thanksgiving Eve is the perfect night to get together and cut loose. Of course, it's important to understand that Black Wednesday also beats St. Patrick's Day and New Years for the top drunk driving night of the year. So at least make sure your kids have a designated driver or a safe way home.
Thanksgiving Eve Is the Best Night for Singles
Thanksgiving Eve has been established as the biggest drinking or party night of the year for a while. But it may come to a bit of a surprise that it's also the best night for singles to mingle and get their groove back. According to the New York Times, regardless of whether a single patron's end goal is to find the love of their life, score a great date to ring in the New Year, or just get lucky, Black Wednesday is the night to do it. In fact, according to various dating apps, single members are 30% more active on Thanksgiving Eve.
The Big Feast Is the Perfect Hangover Cure
Most traditional Thanksgiving feasts include an assortment of favorite foods most people avoid on a regular basis. But the dishes can be perfect solutions to soak up extra booze in the body and help ward off the lingering symptoms and discomfort of a hangover. Fats, starches, protein, and even sweets can go a long way toward replenishing the body after a long night of merrymaking. Just be sure to avoid any more alcohol and avoid getting behind the wheel of a vehicle until the booze wears off. And if you're still involved in an accident, be sure to contact a personal injury attorney to get back on the road and continue safely enjoying the holiday season.