Tiruchirapalli is a beautiful city situated on the banks of Cauvery river and is counted amongst one of the mesmerizing locations to explore in the southern region of the country. This ancient city and its surrounding region is dotted with several forts, temples and natural spots worth taking a look at. Let's check out some of the best places you can visit from the city of Tiruchirapalli.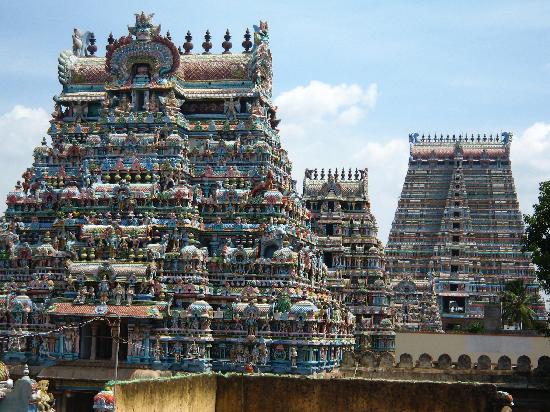 A significant business centres in the state of Tamil Nadu, Tiruchirapalli is also known as one of the most important cultural spots in the region. If you love exploring cultures and histories of cities, there are several fantastic places nearby which could become an offers an interesting voyage to explore. Taking Tiruchirappalli tour packages to view these places could also be a good option to explore them. Here are some amazing places to explore.
Thekkady – This town famous for its untouched natural beauty and serene backwaters offers a relaxing holiday. With a splendid variation of flora and fauna, the Periyar National Park is one of the best places in the region you need to visit in the town. If you love examining the wildlife from close distance, don't forget to go for jungle tour in the forests in the region and catch a glimpse of some of the rare plant and animal life.
Pondicherry – Lying on the eastern coasts of the country, Pondicherry or Puducherry is a major port city. Famous for its history and culture, there's lot to see and to in the city. Pondicherry used to be a major French settlement and served as the gateway for establishing business. Apart from this, there are several amazing beaches to explore and relax. Owing to its natural beauty, there are several avenues of spending a romantic holiday as well. Calm resorts by the beach, comfortable patio restaurants overlooking the French quarters and fantastic markets check out, Pondicherry is one place you cannot miss out from your travel list.
Dindigul – A small hilly city in Tamil Nadu, Dindigul is famous for its amazing waterfalls, temples and forts. The city is one of the oldest cities to be inhabited in the state, with traces of human settlement dating back to 7th century. The Dindigul Fort is the major crowd puller in the region which was constructed during the reign of King of Madurai, Muthu Krishna Naicker. If you love splashing around in waterfalls then you'll find plenty of them with the Bamen, Gaur, Glen and Kumbakkarai being some of the beautiful waterfalls to see.
Chennai – Well, if you're visiting Tiruchirappalli it's impossible not to visit Chennai and explore its marvels. The capital city is home to several ancient temples, forts, serene shoreline and man made modern wonders you definitely need to explore. The city is also home to the electric Tamil movie industry and catching a latest flick at the local theatres could be awesome experience for you. Apart from the fantastic places to visit in Tiruchirapalli, do take some time out to view the splendid places of Chennai.