Practicing a hobby is an excellent activity for people of any age. A senior citizen who practices a beloved hobby can keep their mind and body active. Of course, there are many different hobbies that are popular with senior citizens. But, some have grown in popularity over the years. Look at four examples.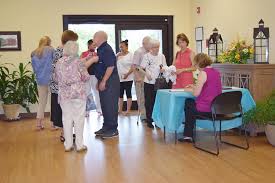 Bird Watching
Bird watching is popular with seniors because it can be done almost anywhere and doesn't require a lot of expensive equipment. Seniors can go out into their own neighborhood with a pair of binoculars and try to identify local birds. Or, they can drive to a local or national park with binoculars and a bird identification book to see what types of unique birds are there. Seeing new and interesting types of birds can be exhilarating.
Researching the Family Tree
Some seniors get enjoyment out of researching their family tree. Chances are, they know a little bit about their relatives, but many want to go back further to track their ancestors. This hobby can easily be done at home with the help of a website that specializes in tracing family trees. Or, many public libraries have librarians and assistants who can help seniors and others trace their ancestry. Sometimes seniors find that their family tree grows in unexpected directions. This is the hobby that seniors can share with their children, grandchildren, and friends. It is a great way to keep the mind sharp. That's why it's such a familiar sight on a typical activity calendar for seniors displayed at various gathering places.
Collecting Coins
Collecting coins can be an exciting activity. Some seniors collect coins and put them in a special album, case or book. Others like to turn in valuable coins for money, so they can spend more on supporting their hobby. A coin collection is something that can be passed down through the generations. It can be built upon by children and grandchildren.
Reading
Reading is an easy hobby to practice and very inexpensive. Of course, seniors can buy books or download them, but many people like to get their books from the library for free. One senior may want to try different genres and explore new authors. Another senior may prefer rereading books from their childhood to get a different perspective on them. There is no end to the variety and number of books available to seniors who love to read!
Lastly, seniors who are looking for a new hobby can try these four or ask a friend about their hobbies. The best way to find a new activity is to make up your mind to try different things until you find one you love.