A holiday in Goa can refresh you for the rest of the year. However, you must plan your trip in the best possible manner to avoid inconvenience and any mishaps.
If you have started packing for your Goa vacation, here's a list of few things you need to carry along: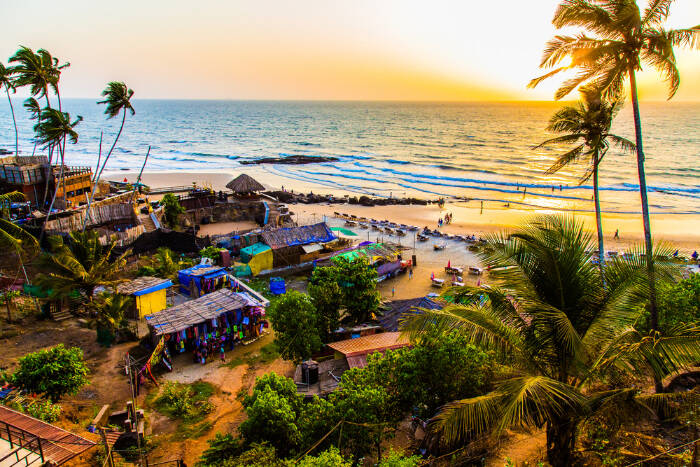 1. Sunscreen
This is definitely the most important thing to carry for your Goa trip. Apart from the tan, your skin may suffer from serious sunburn, pigmentation, and irreparable damage. Sunscreens are the best products to ensure protection to your skin. Buy the best quality sunscreen. It is better if you can consult a dermatologist for the same. Usually, SPF 30 and SPF 35 do well in places like Goa. It should be a broad spectrum sunscreen with active ingredient Zinc Oxide.
2. Accessories
A Goa trip will go bland if you don't carry enough accessories. Carry a few pairs of sunglasses (reflectors, mirrors, colored), some beaded colorful belts, necklaces, headbands, bananas, and scarves.
3. Comfortable Cotton
When in Goa, you must emphasize combining style with comfort. The best material you can take to the destination is cotton. The material is the best choice to help you fight off the summer heat. It looks cool, stylish and helps you get the coolest pictures on the beach. Cotton will save you from bad sun rashes.
4. Shorts
This is definitely the thing. You can move around anywhere in Goa in shorts. These are comfortable and look cool at the beaches. Try packing a variety of these shorts in denim, cotton and other materials.
5. Hats/Caps
Goa weather is hot. The sun can be really harsh. Don't forget to carry a hat and cap to keep the heat and harmful sun rays at bay. These accessories will make you look good and protect your skin from sunburn.
6. Bottles of Water
Carry water bottles everywhere. Hot and humid weather may cause dehydration. Since most people tend to overindulge in alcohol and colas during their trip, staying hydrated is crucial to keep oneself in healthy shape.
7. Floaters/Beach Slippers
You can buy some colorful stylish beach floaters or slippers to wear to the pool of Goa Luxury villas on rent and beaches. These are essential for your Goa travel.
8. Swim Wear
Carry the coolest swimming costume, bikinis, tankinis, swim shorts, one-piece or two pieces to the destination. You can take whatever you feel comfortable in.
9. Beach Bag
You can't do without a cool spacious beach bag on your trip to Goa. So buy one and pack it. This carries all of your beach essentials and gives you a stylish Instagrammable look.
10. Fanny Pack
These are more comfortable than handbags and totes. Switch to fanny packs for a comfortable journey. These bags are convenient and come handy when you explore the city.
11. Wet Wipes and Hand Sanitizer
This is not just a necessity for Goa but anywhere in the world. You must take good care of your hygiene and health. Pack these hygienic products to keep you smelling fresh and keep germs away.
12. Powerbank
Your packing checklist for Goa is not complete until you have a power bank. These days, vacations are exciting when you upload updates, pictures and other details on social media channels. This becomes all the more necessary if you are a blogger. Therefore, protect the phone battery from draining out. All you need to do is keep a power bank with you at all times.
Caution: Forgetting the above-stated things may ruin your trip totally.