Owning your own home is a great way to build long-term wealth. In order to maximize your home's value, making regular improvements and renovations is a necessity. In today's market, many buyers are looking for homes that also have green or environmentally friendly upgrades. These upgrades can provide you with great value and potential return on your investment. There are ten upgrades in particular that you should consider making.
Install Sustainable Wood Floors
Hardwood floors are very popular upgrade options in homes today. Unfortunately, traditional hardwood floors are not very sustainable. A better option would be to consider an alternative flooring type, such as bamboo or cork. These have very similar appearances, are very durable, and are far more sustainable.
Tankless Water Heater
A tankless water heater is a great investment. As opposed to heating water that sits in a big tank, a tankless water heater is able to heat water much faster and on demand. This can reduce water heating energy usage by up to 40% and takes up far less space.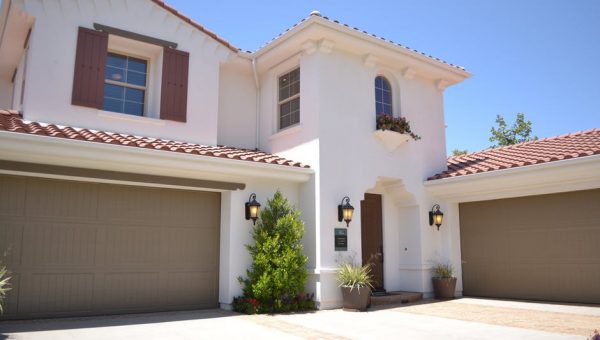 Gas Fireplace
Fireplaces provide a home with plenty of ambiance and style. While wood-burning fireplaces are nice, the use of wood contributes to deforestation and can cause pollution. Using a vented gas fireplace is much better for the environment.
Windows
When you are looking to make a green upgrade to your home, installing energy efficient windows is a great option. While these can cost more, they can drastically cut your energy bills. Furthermore, they improve curb appeal and will provide you with a great ROI.
Radiant Flooring
Radiant flooring in your bathroom can provide you with warm floors at all times. Due to the fact that the floors are warm, you will not feel the need to keep the rest of your home as warm during the night.
Skylights
Many people waste a lot of money on a daily basis by keeping lights on during the day in darker rooms. If you have skylights installed, you will have access to far more natural light than before. This will reduce your need to use artificial lights and will reduce your energy usage.
Landscaping
Improving your landscaping will not only improve the curb appeal of your home, but it will also be better for the environment. Landscaping, such as trees and shrubs can provide natural shade for your home.
Sustainable Doors
When looking to replace a door to your home or garage door, you should also consider purchasing an energy efficient and sustainable door. These are made with more sustainable materials than traditional wood and can also help to reduce your energy bills.
Appliances
Energy efficient appliance, such as refrigerators, dishwashers, and other items are great upgrades to any home. These appliances use far less energy and also include many advanced features, which can also make them more functional and easier to use.
HVAC
Finally, having an energy-efficient HVAC system installed would be a great option. Energy-efficient HVAC systems can save you a lot of money on both electricity and gas during the year. They are also easier to maintain and provide great service compared to the traditional models.
Chloe Marie is an independent author, younger sister, and a very eccentric aunt living in Austin, Texas. She enjoys discovering different ways to keep her home environmentally friendly and blogs about using energy efficient methods for custom home updates.