The online world is becoming quite intricate and chatbots presence over the internet cannot be denied. Do not worry. It's not the end of the world or Skynet-taking-over-humans as captives. Just that we have become overly reliant on tech and want our bidding to be done by Autobots or in this case, chatbots.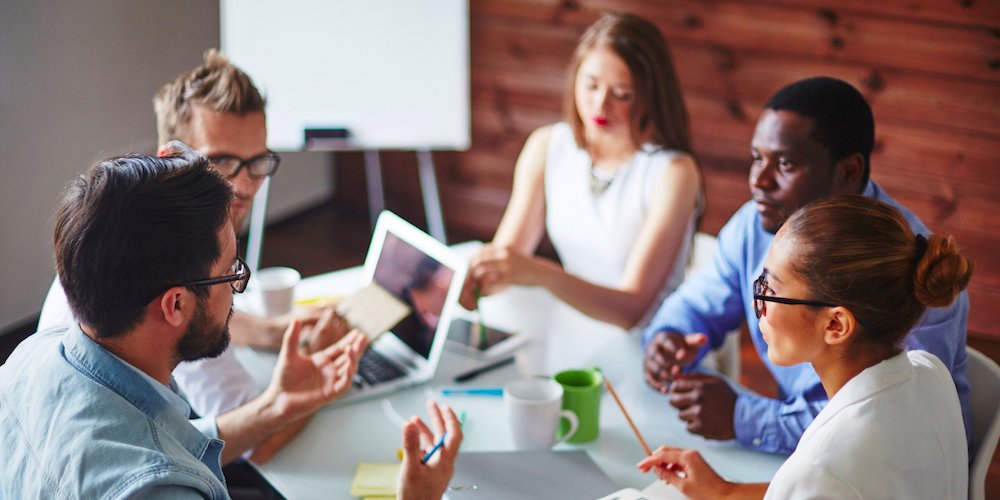 You have to understand the need for your chatbot. A limited business can very well handle its online feedback requirement via real human interaction (commonly referred to as customer support) on the other end. But a business that has grown by leaps and bounds and where the revenues are pouring in, the lack of a highly resourceful artificial intelligence (AI) may complicate matters. Although big or small, business or not, a customized chatbot (by no means child's play) can be created. Let's see 10 such tools in turn:
1. Microsoft Artificial Intelligence
The biggest name in the tech industry needs no introduction. It offers users two means of creating bots; Microsoft Cognitive Services (MCS) and Microsoft Bot Framework (MBF). MCS allow for intelligent Application Program Interfaces (APIs) to gel together for employing our five senses to interact what any normal person would do with the ability to see, hear, talk, and touch/feel. "Seeing Artificial Intelligence" – a Microsoft application that can make a 'blind person see' based on the above mechanism. While the former is more exclusive to those working for Microsoft, the latter (MBF) can be used by developers/programmers on various platforms such as Skype, Slack, and The Web among others.
2. ChatScript
Another tool is the famous ChatScript. This allows you to interact with robots and computers in the way Iron Man talks to JARVIS, crazy right? It is that good! It is further substantiated by the fact that it won the Loebner Prize four times and is open source software, available for developers and the likes.
3. Pandorabots
Pandorabots utilizes Artificial Intelligence Markup Language (AIML) to allow for writing chatbots. Statistically speaking, Pandorabots has some 225,000 registered developers and more than 250,000 bots have been developed conversing with internet users in multiple languages for over 3 billion times. It provides API access code to its 'Pandorabots Playground' among other bot hosting platforms.
4. Bots for Messenger
It is specifically targeted at those companies which are trying to reach its customers via mobile medium. And you guessed it correct it's by Facebook, yes! Your idea could be to enable online hotel reservations or generate purchase receipts or whatever it may be, Bots for Messenger will deliver tailored services as if a real human being is sitting on the other side who after hearing your concern(s), responds/guides accordingly. The utility is available on all mobile operating systems (OS) and you can put it to use on the cross-platform basis as well (Android, iOS, and the web).
It encompasses lots of customization from message templates to incorporating images, text and call to action which if you play around with, yields enormous results in terms of user engagement and trust. To ensure that close to billion users of Facebook find your business's bot on Messenger app, web plugins are set to be discovered easily, in addition to platforms such as Shopify, Twilio, Zendesk, and businesses that employ SMS for real-time correspondence.
5. Rebot.me
It's a free service that allows users to set up an account and avail tons of customization in bot building at their disposal. You need to 'teach' and 'train' your bot and the deeper the interaction becomes the more it knows, say, on day 100 it will know why it is wise not to invest in startups than on day 1 where it will only be struggling to find about its purpose for existence. In short, the effort multiplies its knowledge base.
6. Imperson
An alum of Disney Accelerator 2015 which has been making waves in bot building on Facebook Messenger, Skype, Twitter, SMS for its flagship chatbots Miss Piggy and Doc Brown and Judy Hopps character from Zootopia. Imperson has recently launched its chatbot platform for enterprises by way of which tracking conversion metrics and keeping account of chatbot analytics is now within grasp. There is a lot of tech blah that does not fall under the scope of our topic currently but lately it has been doing wonders for the companies. You should give it a go!
7. Chatfuel
This requires no form of programming language and is a reliable tool plus its free hosting provides secure experience to the user. They automatically update your codes in their database over time. Integrations such as YouTube, Twitter, Facebook, Instagram etc. are available waiting to be plugged in. For users, it also packs end-to-end analytics, AI navigation and cross-platform solution(s).
8. Botsify
Botsify promises to setup your bot in mere 5 minutes while at the same time ensuring its intelligence and integration such as with Facebook. The interface is user-friendly and is suited for both business (advance user) and personal (simple user) needs. Intelligence can be set up by feeding in responses or via one of the integration techniques ex. through a website.
9. Telegram Bot Platform
TBP is also an open source program for developers. Its AI features can impart, perform, explore, transmit, prompt, join and of course present with integration options. 'Add to Group' and 'Share' buttons are embedded in their bot profiles, so sit back and watch them spread far and wide!
10. GitHub
You can search GitHub – a code sharing and publishing service, aka a social networking site for programmers, for more open source codes on how to build chatbots.
So you've seen how "Judgment Day" will happen (pun intended). Cameron saw it coming more than 30 years back but no, this time, we will not require any saving and Arnold is not going to pop up instead these chatbots/AI is making processes seamless and bridging the gap between the company and its customers.
P.S: Chatbot building usually entails complex coding and command in programming language(s). However, the above is meant to give readers an insight into the world of chatbots creation.
Author Bio:
Mickey Portland has done his BS from a reputed university. He is a programming nerd and blogger at best dissertation help in UK firm. He loves to write on topics related to internet marketing, movies, gadgetry and sorcery.