Each Indian state has a distinctive taste of its own. While Punjab is famous for its Non-Vegetarian food, Rajasthan is famous for its vegetarian one. Special thanks to the Indian Railways that has made it possible for us to taste the different dishes of India without visiting its place. With train food delivery, you can enjoy the food from the state you cross on wheels. Here are the 10 must try dishes from 10 Indian states.
Chhattisgarh – Dehrori
A mouthwatering festive dish, this dessert is prepared usually on the eve of Diwali. Fried dumplings of rice are dipped in the sugar syrup and are garnished with cashews and nuts. Very toothsome!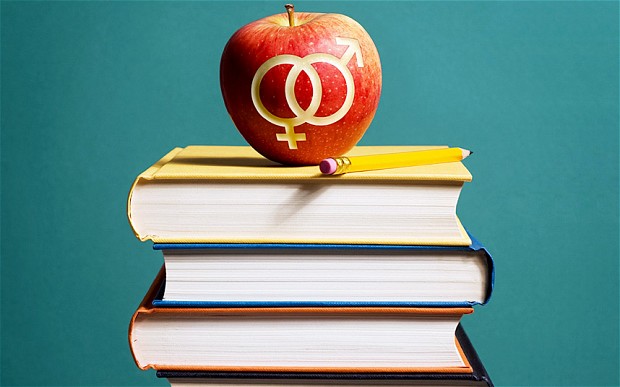 Andhra Pradesh – Gongura Pachdi
When it comes to pickles, this one from Andhra Pradesh is sure to tingle many taste buds. Prepared with sorrel leaves, it tastes best with a plate of hot rice and onion.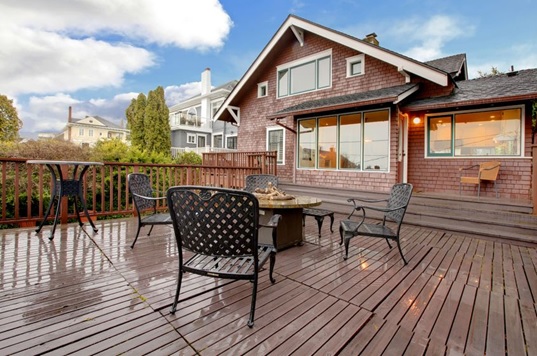 Arunachal Pradesh – Pork in Sengmora
This pork dish is cooked using Sengmora leaves and is generally served with rice. If you eat pork often, you are sure to love this dish.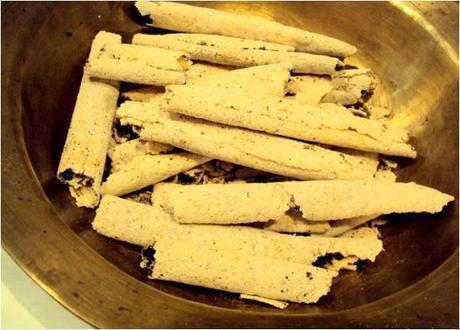 Bihar – Litti Chokha
This excitingly tasty and crunchy item from Bihar comprises of Litti (balls made out of wheat, stuffed with spiced and roasted flour) and Chokha (mashed potatoes). With pure desi ghee on its side, it wins your taste!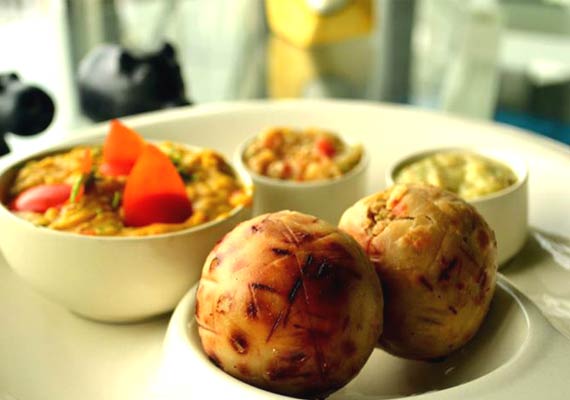 Goa – Bebinca
If you thought that Goa is famous only for its seafood cuisine, you must try this pudding by the name of Bebinca. The traditional pudding contains 17 layers and is served with a scoopful of ice cream. A dessert you will never get enough of!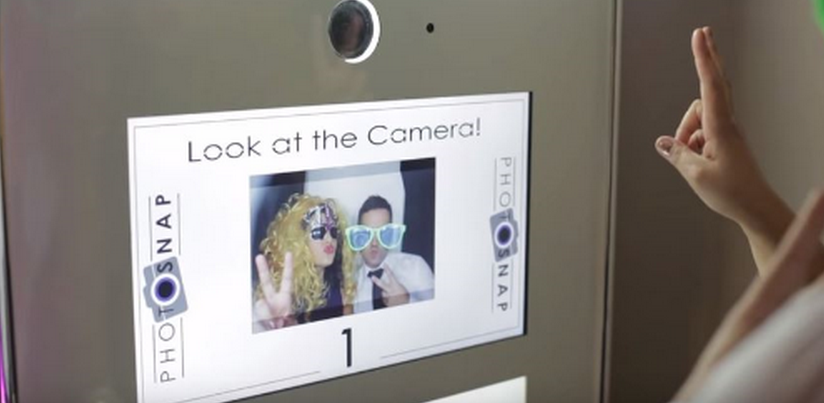 Gujarat – khandvi
Gujarat is famous for its snacks, notably dhoklas and fefras. Khandvi, yet another popular snack is made of yogurt and gram flour, combined with mustard seeds, sesame, and green chillies. Sprinkled over the top are coriander leaves and coconut powder. A totally lip smacking snack!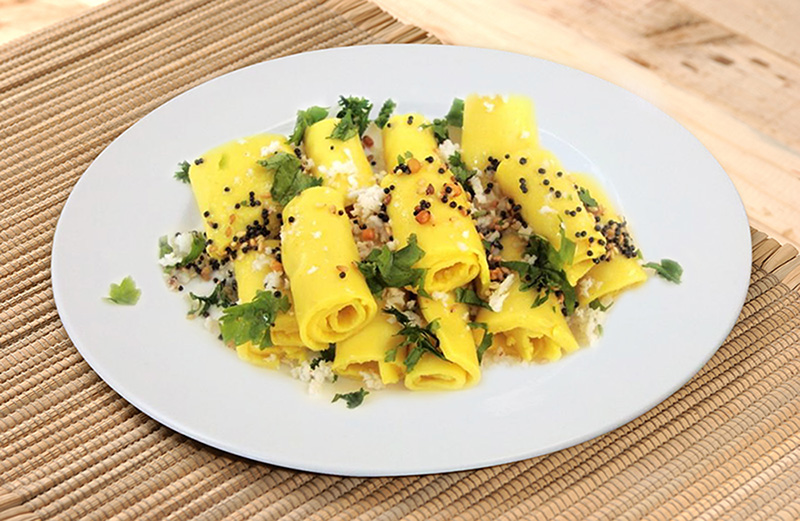 Haryana – Bajra Khichdi
A trip to Haryana would be incomplete without relishing on its Bajra Khichdi. The khichdi or porridge is made of crushed millet and is enjoyed with sesame oil or pure ghee. With the side presence of pickles, papad or lassi, this dish gets a whole new enhanced taste.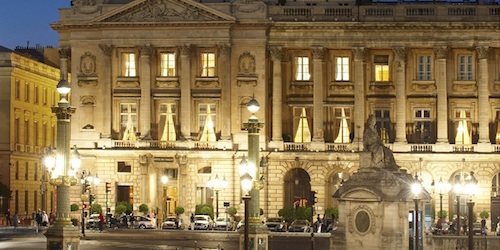 Himachal Pradesh – Madra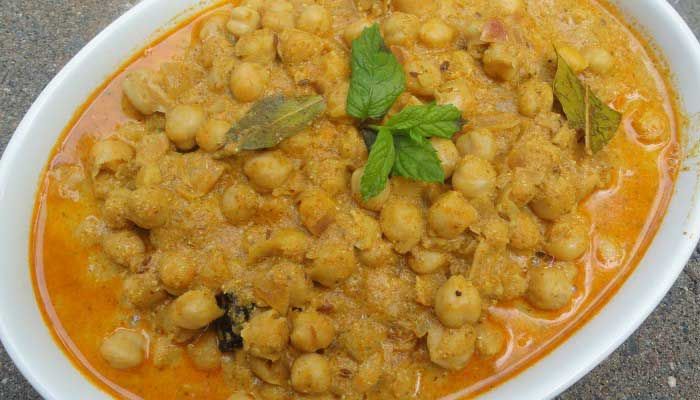 A traditional cuisine of the mountains, this gravy dish is prepared using a quite unique combination of raisins, almonds, coconut, yogurt and chickpeas. It has a taste that will linger in both your mouth and heart for long, guaranteed!
Jammu and Kashmir – Kaladi Cheese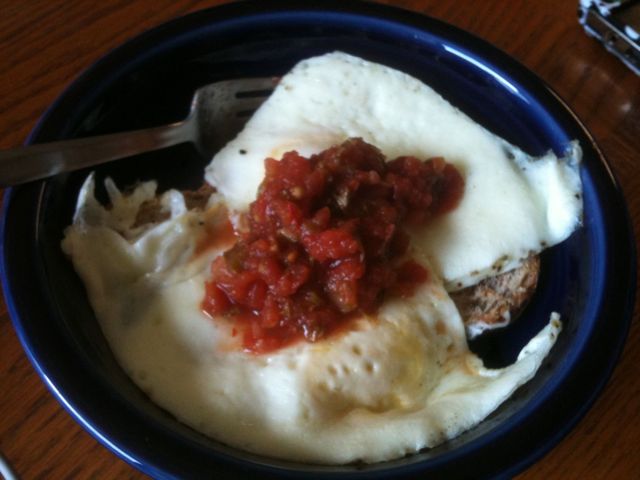 If you happen to visit Jammu and Kashmir, please do not dare to miss out on the heavenly taste of Kaladi cheese. A local cheese of the hills, it is very thick and prepared from cow's milk. You sure will pack lots of packets for home!
Madhya Pradesh – Bhutte ki Kees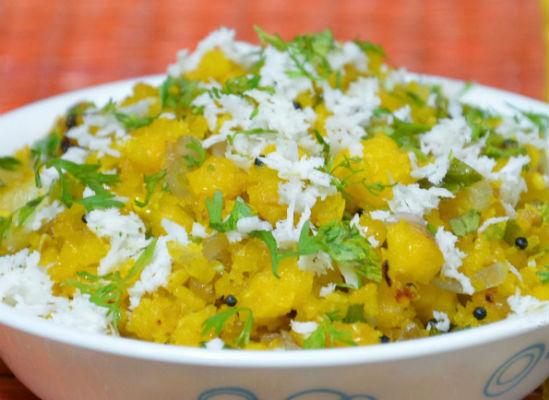 If you like sweet corn, and if you visit Madhya Pradesh, this chaat should not be missed at any cost. This spicy and grated sweet corn can be found in almost all cities of the state.
So the next time that you visit any of these states, please don't forget to treat your taste buds!

Author
The writer for travelkhana.com, she loves to expose her tastes to different cuisines and give a review for each.