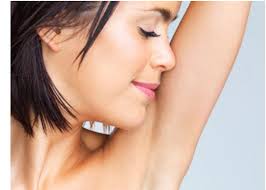 With the growing popularity, both men and women are opting for different hair removal techniques to flaunt their beautiful and scar less skin. Some of the methods used include creams, waxing, epilating, depilation, shaving, etc. The technique that has gained quite popularity in almost every field is laser hair removal technique.
Laser Hair Removal Technique
When you hear the term, you often come to a conclusion that it might be one of the costliest procedures, which are considered as non invasive techniques. Even though it is a temporary procedure, it can reduce the re-growth of the hair follicles for comparatively longer duration in comparison. However, it will not cost you as much as you thought it may since the growing popularity has made it easily affordable for everyone.
Available Options
This technique can be applied in almost every region where hair follicles are commonly seen such as facial layers, underarms, body, legs and hands, etc. The charging criteria vary as per your requirement. Here is a brief explanation about billing options.
Facial Layers
Facial layers always include upper lip, cheeks and chin, nose, etc. Some salons might charge you based on each part of your face whereas other includes a fixed amount. The charges may also get influenced by the overall growth of hairs.
Body Layers
As you already know, hair removal charges vary per body part such as legs (full and half), hands (full and half), underarm, bikini layer, butt, chest, back, abdomen, etc. You can either opt for single part hair removal or the complete body hair removal. Some salons offer package deals that include every body part, within the cost that is otherwise applied for just legs and hands.
Factors to Consider
Before finalizing a beautician for laser hair removal technique, experts always suggest considering some important factors. Some are listed below.
Quality and type of hair removal equipment that they use on your body.

Convenient locations

Available membership options

Years of experience

Degrees that they hold and also the certificate for practicing the hair removal technique

Procedure completion and pricing
Sessions and Costs
Most of the salons offer membership for certain months. Sometimes the membership packs will be described based on the number of sessions available for either free or at discounted price. Hence, before finalizing a membership option, you can go through the entire available alternative and find the one that fits your requirements.
Professionals always suggest opting for the number of sessions that are available. This is because it will be both budget friendly and works well. If you choose the packs with limited number of months, then you may lose the opportunity to get affordable laser hair removal treatment because of some personal emergencies. Opting for the package with number of sessions always work in your favor.
Finding the Right Laser hair Removal Type
Laser hair removal technique varies according to your skin tone and sensitivity level. While undergoing a trial session for the first time, always ask for the type of procedure that they are using, in advance. This will help you to understand whether you are prepared to proceed with the same technique or not.