5.USB Heating Gloves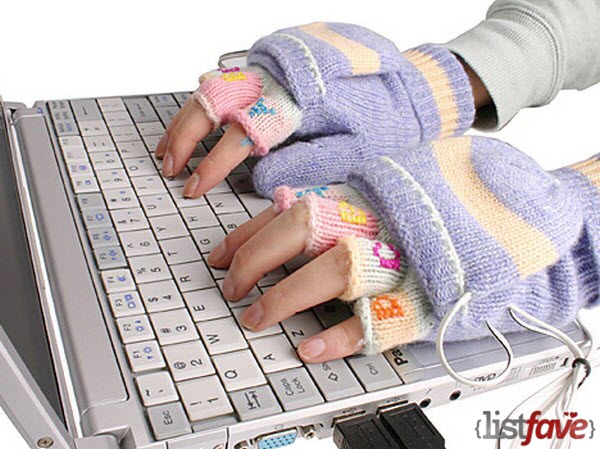 Do you sometimes need to heat up your fingers while working with your computer? The USB heating glove should be a very useful product. Don't forget to use the heated slippers with these gloves, which also come from the same manufacturer.
Its wool layer is heated up using two different settings and its temperature can rise for about ten degrees in only 5 minutes. For only $22 a pair, you can make you hands toasty warm.